November 4, 2020
A vacation property, whether it's in the mountains or at the beach, can be a place where you escape the stress of daily life. However, most families do not have the time to enjoy a vacation home to its full potential. Using it as a rental property can help you offset the cost of ownership.
But how can you make the vacation home more attractive to potential renters? Install a hot tub!
Not only will the spa bring relaxation and fun to mind for guests, it will be a way for you to enjoy your vacation property more.
Vacation properties with hot tubs can bring in more guests and at a higher rate. However, it's important to be educated about how to manage the property and maintain the hot tub.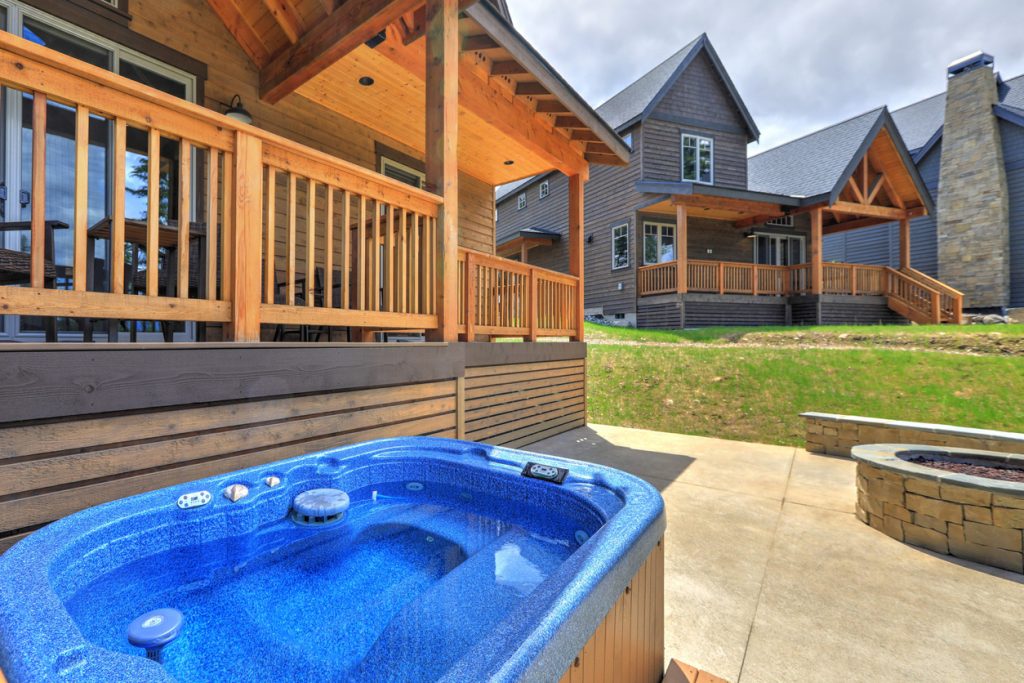 Tips for Renting Home with a Spa
Hot tubs at vacation rentals are very attractive to potential guests. But it's important to protect your investment and the renters who will be using the spa. 
When you draw up the rental agreement, consider adding a separate form that details important safety information and how to use the spa. Ask renters to shower before getting in the hot tub and keep the spa covered when not in use. It's also important to give renters contact information in the event there's a problem.
Many owners provide a welcome guide for the property — local restaurants, how to use the WiFi, and check-out instructions. In this packet, it's wise to include a quick guide to using the hot tub. Basic information, such as how to turn it on and change the temperature, will be appreciated by guests.
Keeping the water clean and clear is important. With a rental property, the hot tub might see frequent use by multiple bathers. Map out a plan for water care and regular maintenance. If you live nearby and manage the property, you can shock the water after each renter.
However, you can also work with a local hot tub company to schedule regular service. The technicians can balance the hot tub chemicals, shock the water, and skim out debris. With frequent use, the tech might need to add water to keep it at the proper level.
Related: Vacation property hot tub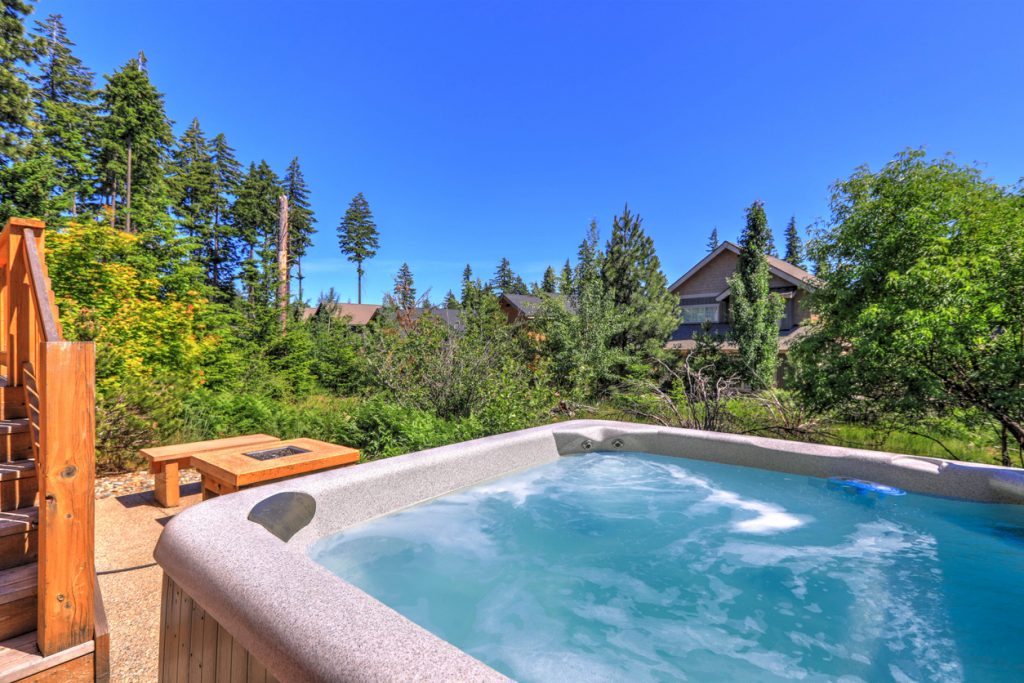 Best Hot Tubs for Vacation Rentals
Buying a hot tub for a vacation rental differs from purchasing a home spa. This hot tub is more about what potential renters want — not what you want. Many people searching for a rental online, such as on VRBO, just want a hot tub. They are not going to be filtering properties by saltwater systems, LED lighting, and premium skirting.
A basic hot tub is best for vacation rentals. You want the hot tub to be foolproof to operate; advanced control panels can cause headaches for you and the renter. In addition, premium features are not likely to be used by renters. There is no need to pay for something that can be used incorrectly, broken, or not appreciated.
Also consider the durability of a hot tub when purchasing for a rental home. A quality rotomold can be more affordable but still has the features of an acrylic spa. These rotomold hot tubs are also lighter, easier to move, and less likely to chip than acrylic spas.
As a vacation home owner, you can't be sure that guests will treat the hot tub as their own. Choosing a model that will be durable can give you peace of mind.
Another thing to consider is that many rotomold models are often plug-and-play hot tubs. They use a 110V connection, which can be plugged into most standard outlets. Simply plug it in and relax! But, be sure to check the owner's manual to see whether you need to have your wiring inspected by a licensed electrician.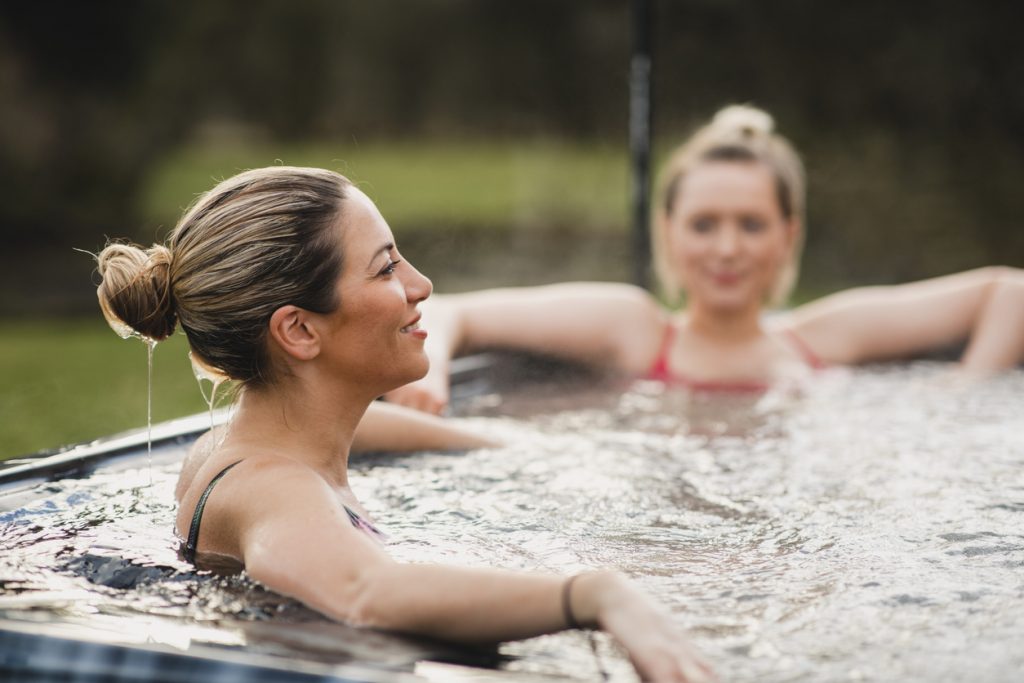 If you like this post …
Must-Have Advice for First-Time Hot Tub Buyers