November 18, 2020
"Oof!" you say aloud as you lift up one end of your hot tub cover. "This thing is heavy." Indeed, a spa cover can be heavy, up to 70 pounds, depending on the size of the spa. The weight and size of it can make it awkward to manage, especially if you are lifting it solo. What you need is a hot tub cover lifter!
Cover lifters are designed to make opening and closing your hot tub stress-free. It's important, though, to choose the best hot tub cover lifter for your needs and lifestyle. Manufacturers offer everything from affordable cover lifters to advanced automated models.
Explore your options and find the best hot tub cover lifter.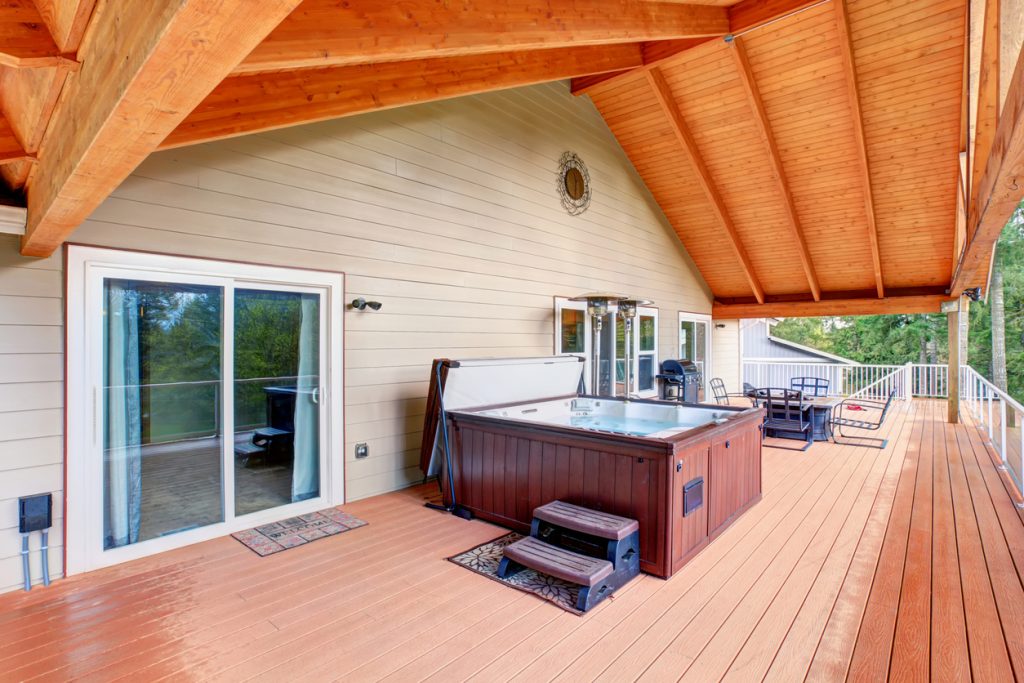 Types of Cover Lifters
Manual Pivot Cover Lifters
The most affordable option, a manual cover lifter is just that — manual. This type of cover lifter features an arm that will go across the spa cover. When you go to open the cover, you fold the cover over the arm and pivot the arm back.
With this option, you want to measure your space to make sure that you have enough clearance. You will need between 8 and 12 inches of clearance depending on the thickness of the cover.
Hydraulic Hot Tub Cover Lifters
A hydraulic cover lifter makes it easy for a single person to remove the hot tub cover and put it back in place. This type of cover lifter features gas springs and shocks, which provide lifting assistance.
With advances in technology, some manufacturers are making cover lifters that bring the cover to the side of the spa. This design allows you a 360-degree view, no matter where you sit in your spa.
Shelf Hot Tub Cover Lifters
A cover shelf is installed on the side panel of your hot tub and provides a space to rest your cover when the spa is open.
Automated Covers
A upmarket product, automated hot tub covers like the Covana eliminate the need for a cover lifter. With the turn of a key switch, the automated covers lift off the surface of the spa and turn into a temporary gazebo. It then offers protection from the elements while giving you the view you want. An automated hot tub cover, though, is a premium option with a premium price tag.
Related: Help! I Need a Hot Tub Cover Lifter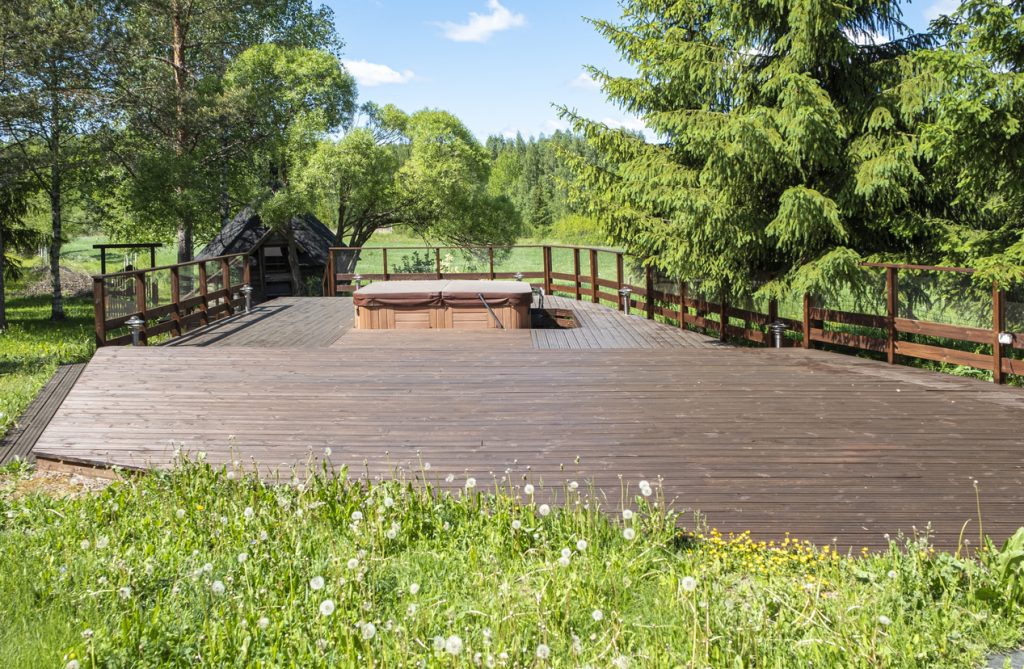 Benefits of a Cover Lifter
A hot tub cover lifter is not just about making it easier to get in and out of your hot tub — although that's a huge benefit. The lifter can also extend the life of your hot tub cover and make it easier to maintain your spa.
Privacy
A hot tub cover lifter, depending on the style, can offer privacy. Some hot tub owners enjoy that the cover, which is on one end of the spa, blocks the neighbors' view.
Ease of Use
When you buy a spa, you want to be able to use it. A cover lifter makes it easier to open and close the hot tub without help. You can open the hot tub for a solo soak, rather than wait for your partner to get home.
Seat with a View
If you want a 360-degree view of your yard, some cover lifters allow you to enjoy your outdoor space. The hot tub cover will rest on a shelf, opening up the view. And, even better, it keeps the hot tub cover off the ground so you can keep it in tip-top shape.
Maintaining Your Hot Tub
Hot tub covers are made to withstand the elements. However, when you are pushing it off the spa and onto the ground, you risk damaging the vinyl. The inside of the cover can also pick up dirt and other debris that can affect your water quality. A lifter will keep your hot tub cover off the ground, protecting it from unwanted damage.