July 1, 2020
"Live in the sunshine. Swim in the sea. Drink in the wild air."

—Ralph Waldo Emerson
Summer is a time for you to relax, splash, and enjoy time with friends. It's a time to stick your feet in the sand, raise a coconut and (safely) soak up the sun.
Whether you are hanging at the beach or poolside, you will want to capture those moments. Summer is the perfect time to fill your Instagram feed with shots of sun-filled summer days.
Set your grid apart from the rest with fun and fresh pool floats, the perfect backdrop to summer 2020 Instagram. From comfy chairs to luxurious personal jets, these pool floats will help you create the perfect shot.
Hide tide or low tide, these Instagram-worthy pool floats will have your followers clicking that heart.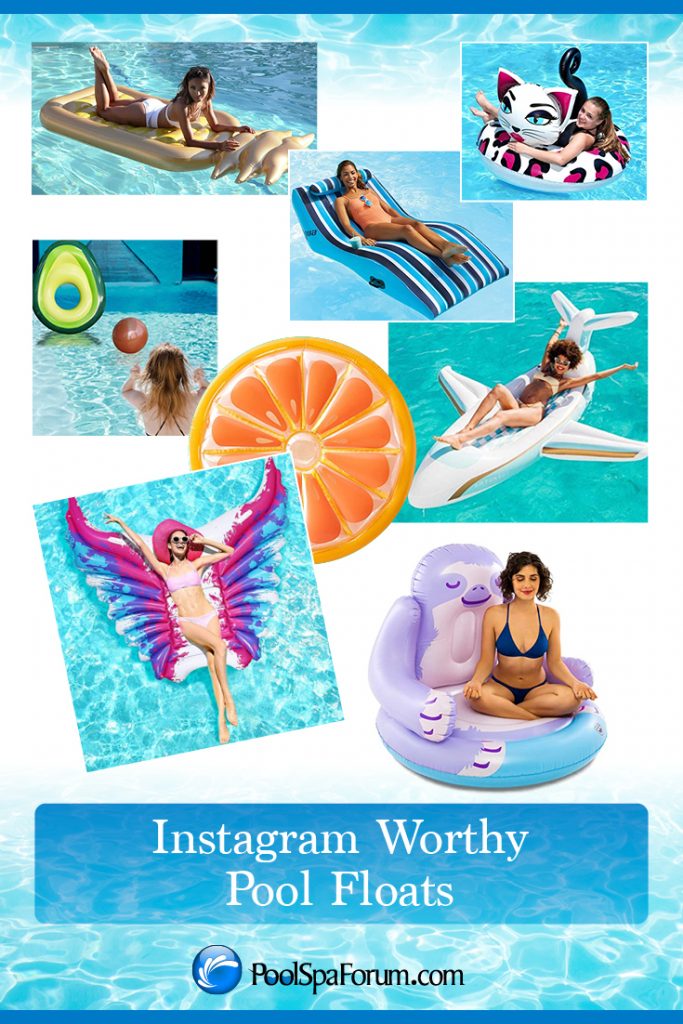 Best Pool Floats for Instagram Enthusiasts
This comfortable pool lounge is spacious enough to get that perfect pose. Relax on the soft head pillow as you float in the pool or at the lake. And the navy and white stripe design is nautical chic.
This float is sweet and fresh for your summer days at the pool. Easy to carry to the beach, this inflatable orange pool float will be a go-to accessory for summer pool days.
You don't have to fly off to Bali to make your Instagram followers jealous. You can live the high life this summer with this oversized jet raft.
What's trendier than avocado toast this summer? Lounging in the pool with your very own avocado pool float. Dip your hands in the water as you paddle around the pool or use the "pit" as a beach ball and have some fun.
Be your own angel with this colorful and fun angel wing pool float. No filter will be needed as you have your friends capture the perfect shot while you test the water.
Unleash your wild side with this fierce yet adorable kitty pool float. Sure to be a favorite this summer, this pool float has leopard spots and inflatable body. Whether you want to float in the water or pose next to it, you can grab a main feed-worthy photo.
The right pool float is a must, whether you are lounging at home or with your friends. Channel a tropical vibe with this golden pineapple pool float. Turn on some island music, grab a fruity beverage, and strike the perfect pose. This pineapple float is 82 inches long and 40 inches wide so there's plenty of room to stretch out or gather up your pals for the perfect group shot.
Have the biggest rock on the beach with this inflatable diamond ring float. After all, when else can you recline on a diamond pillow? This pool float is perfect for your summer 2020 birthday parties and girls weekends at the beach.