October 14, 2020
When you are anticipating the delivery of your first hot tub, you want to get everything right. You want your hot tub to be in the right spot on the right foundation and filled with clean, clear water.
It can be easy to let the details overwhelm you. But just take a breath.
These tips from veteran spa owners will help you plan for your own spa and avoid their mistakes. After all, there's nothing worse than saying "coulda, woulda, shoulda."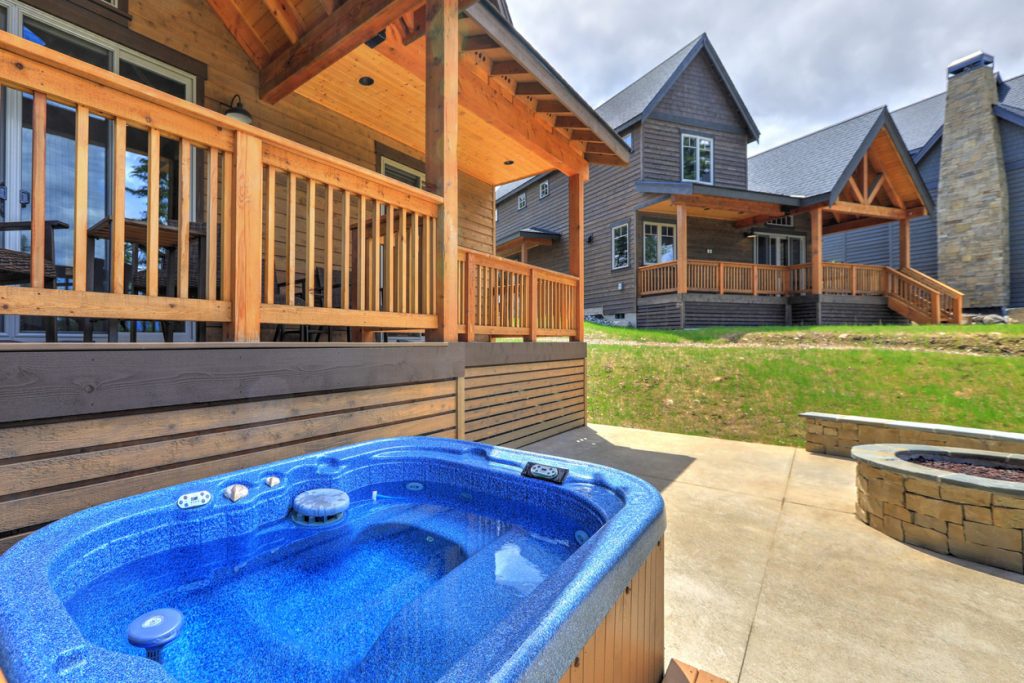 9 Tips for First-Time Hot Tub Owners
Proximity to the House
There's a spot in the backyard that seems just perfect for a hot tub. The landscaping is perfect and it is out of view from the neighbors. The problem? It's at the back of your property. When you are considering the best place to install your hot tub, take a practice walk. Will you want to make that walk at the end of the day? When it's cold? You are more likely to use your spa when it's closer to the door, especially if you live in a colder climate.
Walk the Walk
There needs to be a clear path around your hot tub. Not only do you want to make it easier to get in and out of the spa but you need to plan for potential service. While you only need access to the service panel, veteran hot tub owners prefer to be able to comfortably walk around all four sides.
Level Start
The best foundation for a hot tub is a flat, level surface that can support the weight of the spa. Many people choose to pour a concrete pad for their hot tub. Gravel or a spa pad are popular alternatives. No matter the foundation, be sure that it's level. You don't want to find out that the base is off after filling it with water.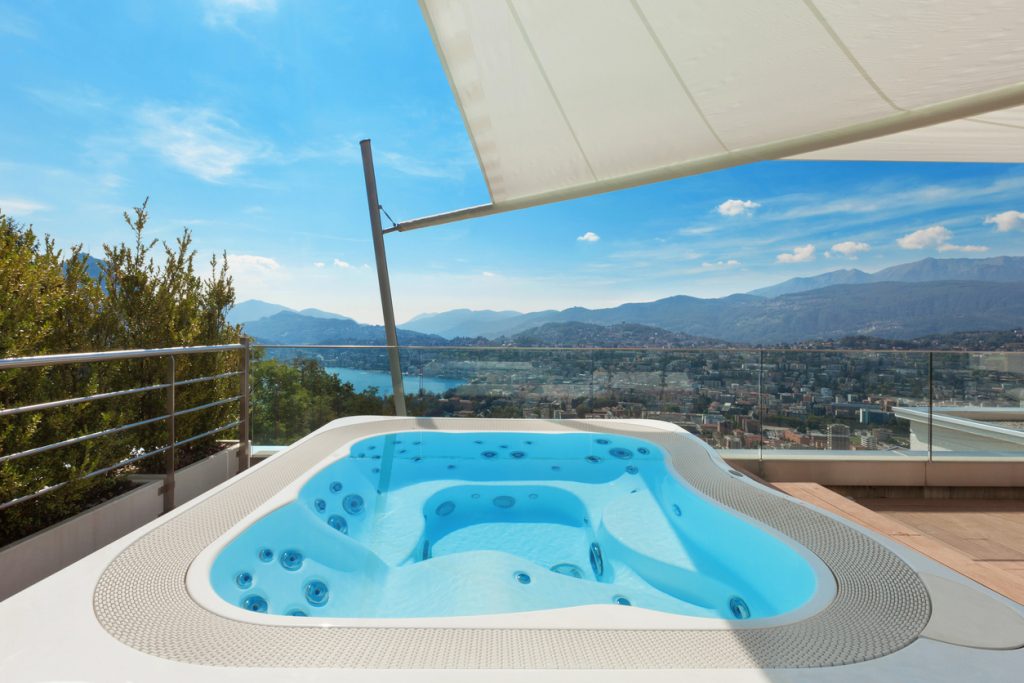 Proper Connection
Many hot tubs require a dedicated GFCI breaker with a 50-amp/240V connection. It's best to hire a licensed electrician to wire your hot tub and connect it upon delivery. Look for a professional who has experience wiring a hot tub. If your electrician has a question about how to wire your specific spa, ask your retailer for an electrical diagram.
To make sure that the connection is right for your hot tub, schedule your electrician to be on site the day of your delivery.
Worth the View
When you are thinking about where to put your hot tub, you want to think beyond how it will look in your yard. You want to think about how your yard will look from the therapy seats! You want to be able to soak up the views as you relax with the jets on. It's especially important to consider the view if you are going to have a cover lifter for your hot tub. Think about what side the cover should rest so that you have the most unobstructed view.
Warranty
You might have gone over the warranty for your hot tub at the time of purchase. First-time hot tub owners will appreciate a reminder during the time of delivery. If your team has time, ask them to go over the specifics with your spa in its final spot.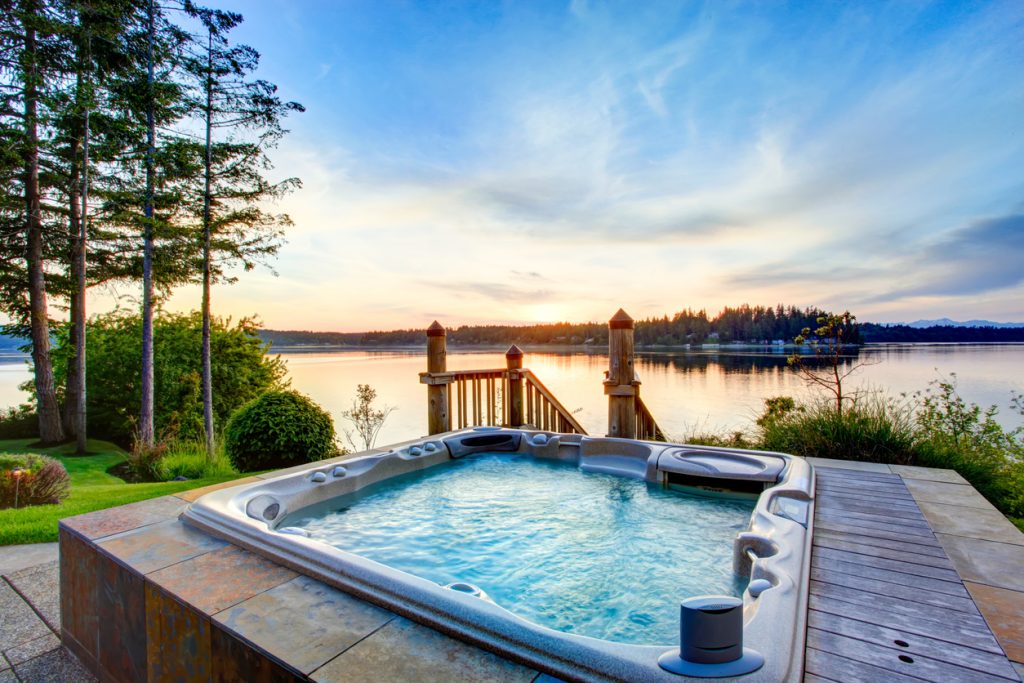 Inspect the Hot Tub Before Filling
You want to make sure that your hot tub is in its best condition when it's delivered. Take a moment to walk around the hot tub and check out its condition. Make sure that the cabinet is in good shape, the plastic protective wrap has been removed, and it is in just the right place you want it.
Hot Tub Tutorial
The delivery team will likely go over the operations of your hot tub and the best way to take care of it. They might show you how to clean the filters, add chemicals to your hot tub, and more — all things you want to remember. Consider taking a video of your tutorial (with permission, of course) so that you can reference it when you need it.
Use a Prefilter
A prefilter attaches to your garden hose and will help remove contaminants from your source water. Whether you are filling your hot tub with well water or from the city, the pre-filter will remove heavy metals that can discolor your water. It will also make it easier to balance the water chemistry.
Looking for more advice? Join PoolSpaForum and connect with our community of first-time hot tub owners and spa veterans.