August 20, 2020
A backyard in-ground pool can be a place where the entire family can swim, splash, and play. But to truly be able to enjoy a swimming pool as a homeowner, you need to have peace of mind that your loved ones are safe. A pool alarm will improve your ownership experience while keeping family safe.
An effective pool alarm can help you avoid water-related accidents at your home. Children can be playing on the pool deck and fall into the pool. A pet could jump in on accident. Or, there can be the risk of an uninvited guest taking a dip. A pool water alarm or a gate alarm will alert you when someone is in or near your inground pool.
Pool safety should be a top priority when you own a pool, and a pool alarm can be a part of that plan. Many pool alarms are easy to install and use so that you can enjoy the water when you want and keep loved ones protected during off-times.
Shop the best alarms for your inground pool.
Keeping Your Family Safe
According to the CDC, there are more than 3,000 drowning deaths each year in the United States — about 10 deaths per day. These accidents are not related to boating, and about 1 in 5 are children younger than 14. 
Statistics show that among children ages 1 to 4, most drownings occur in home swimming pools.
Fencing and other barriers around the pool are a necessary safety feature. However, it's important to add precautions like a pool alarm to keep your family safe and avoid trips to the emergency room.
Tips for Using a Pool Alarm
A pool alarm for your in-ground pool can play an integral role in pool safety. The alarm can reduce anxiety around pool ownership and save lives. A swimming pool alarm works by setting off a loud beeping noise when someone gets in the water.
When you install an alarm for your pool, it's important to follow a few steps.
Follow the instructions with the alarm
Be sure that it is installed properly
Check the batteries on a regular basis
Test the pool alarm when you are performing routine pool care
Teach children about pool safety and do not leave them unattended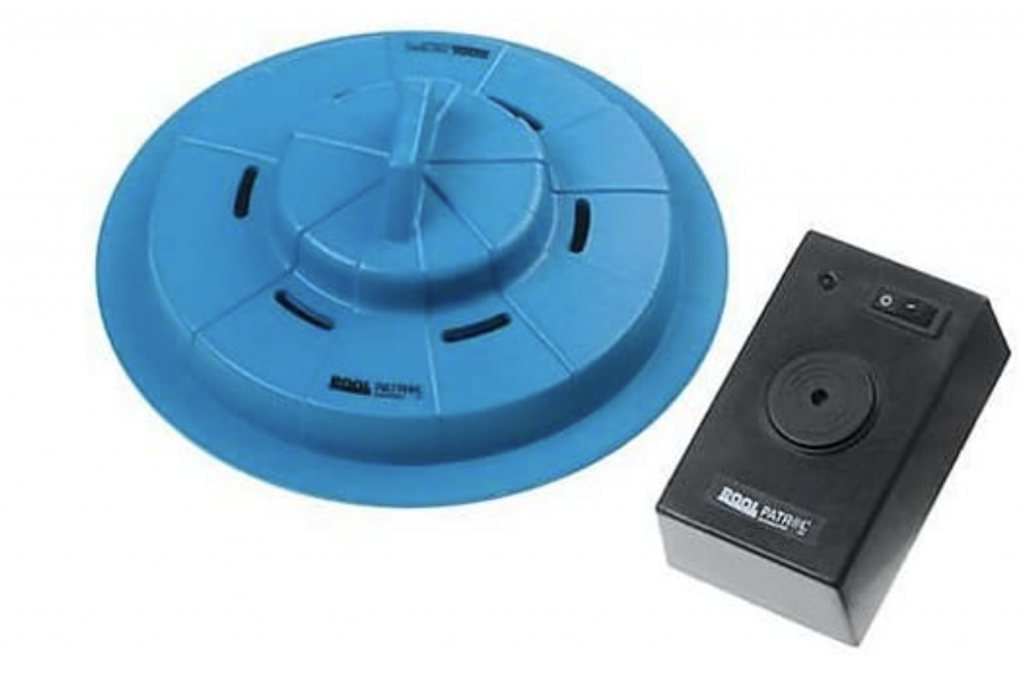 Best Pool Alarms for 2020
The Pool Patrol Alarm has a transmitter and receiver to help keep people safe. If an intrusion is detected, the floating alarm will transmit to the nearby receiver. The PA-30 is ASTM F-2208-08(2019) compliant.
---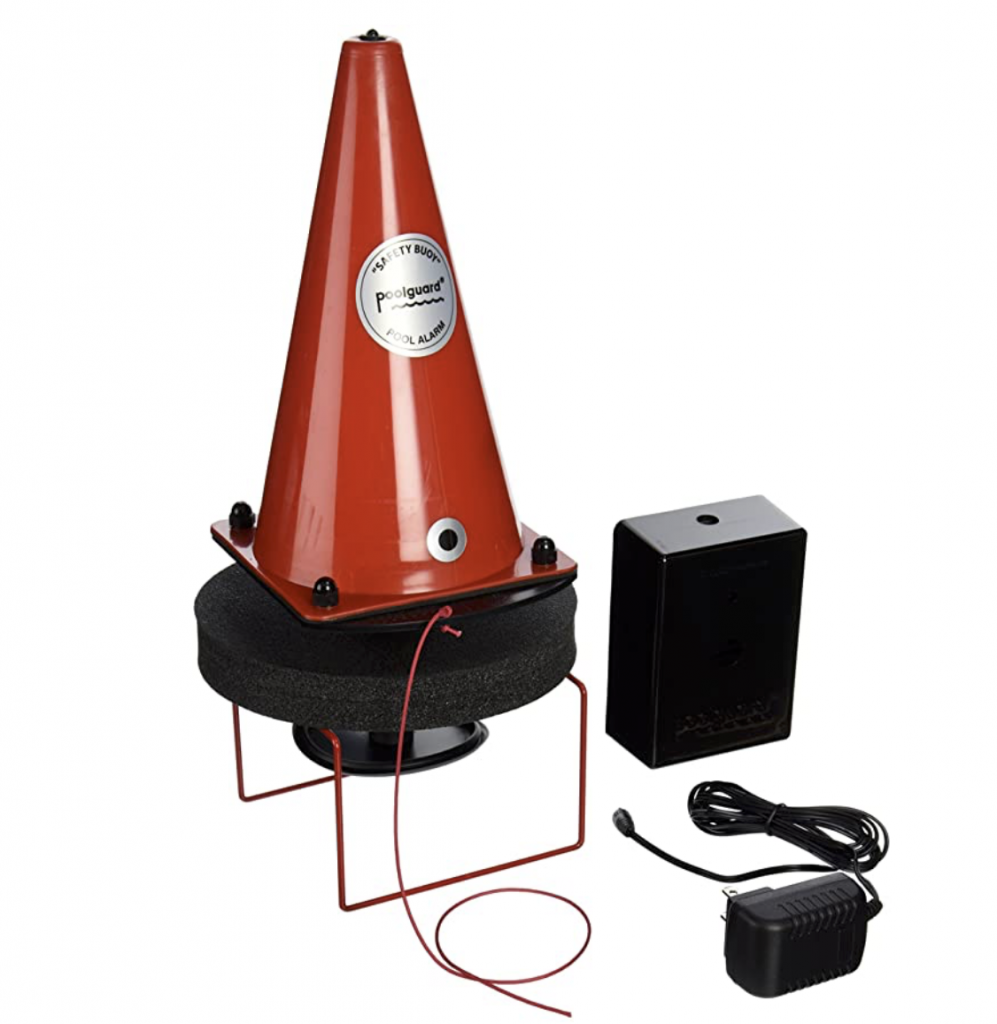 The PoolGuard Buoy Alarm is a floating alarm that is NSF certified to the ASTM F2208 pool alarm standard. The buoy floats on the water and uses sub surface detection technology. The alarm is designed to be tamper-proof and comes with an in-house receiver. It has several settings including, automatic wake-up and sleep mode.
---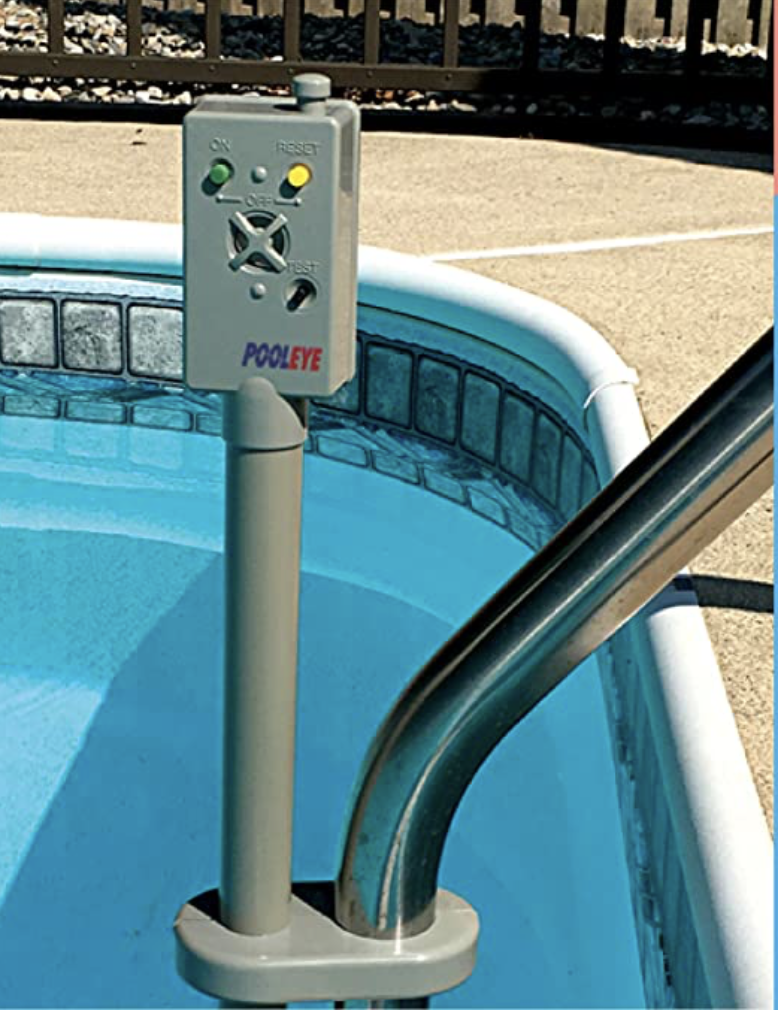 The PoolEye Immersion Pool Alarm is a battery-operated water motion detector that can be installed onto a pool deck or ladder. The alarm features sub-surface wave detection, preventing false alarms. According to the manufacturer, "When an object enters the water and creates water movement, the rudder switch is moved off center and triggers the alarm."
---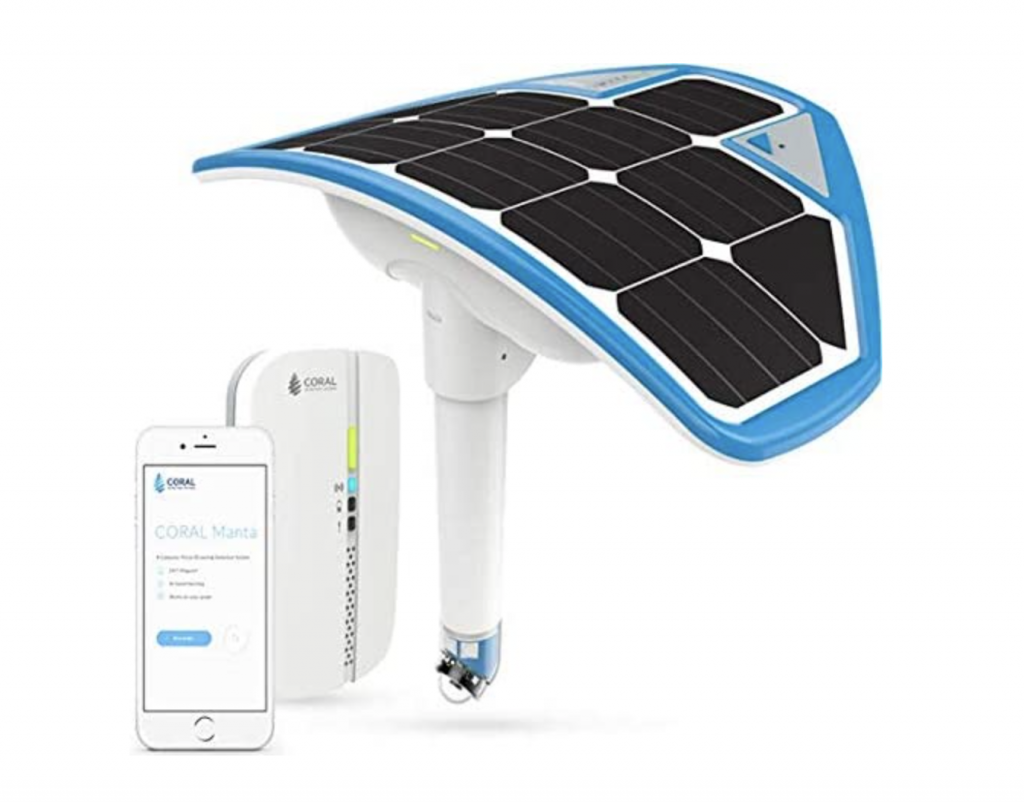 A vision-based pool monitoring system for residential pool owners, this system sends alerts in the event of unauthorized access and while the pool is in-use. The system is able to distinguish between pool objects and people, and it can track multiple people. Alerts are sent to household members via their smartphones.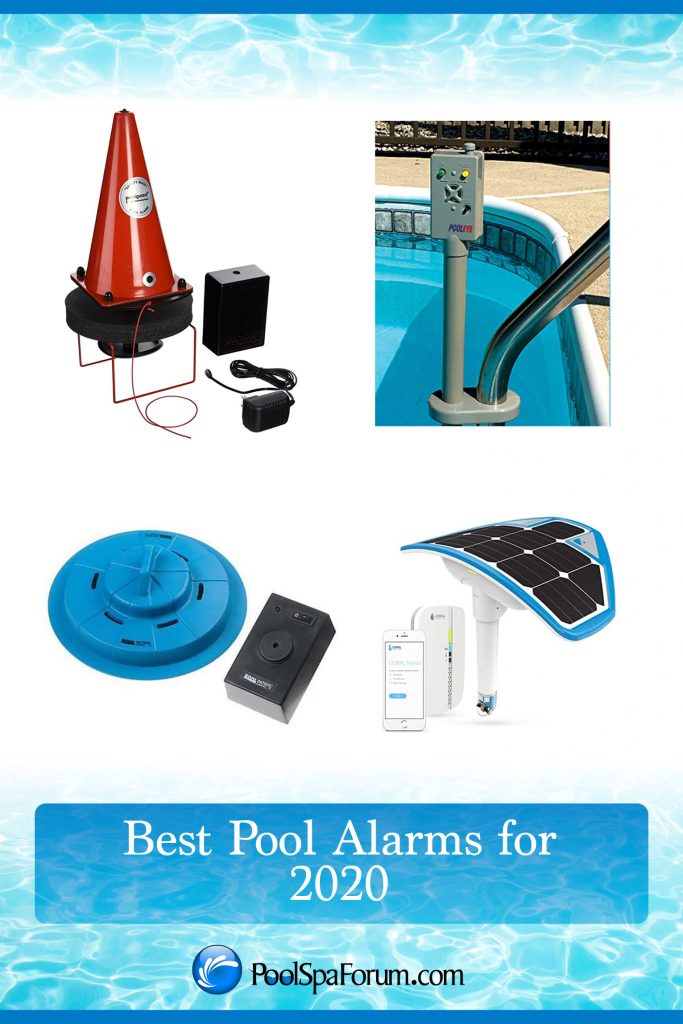 Keep Reading