June 19, 2022
The weather is warm, and the days are long. But those summer nights? They can be even longer and fun-filled.
Summer nights are the perfect time to make the most of your backyard, enjoying time with family and friends. There's no strict bedtimes or school in the morning, and some workplaces offer more flexible scheduling.
But it can be easy to get distracted and sucked into the couch for a night of watching Netflix or scrolling on our phones in the air conditioning.
From movie nights to pool parties, there's no better way to soak in the best moments of summer than a family night at home. These ideas will get you outside with the entire family, helping you feel more connected while having fun.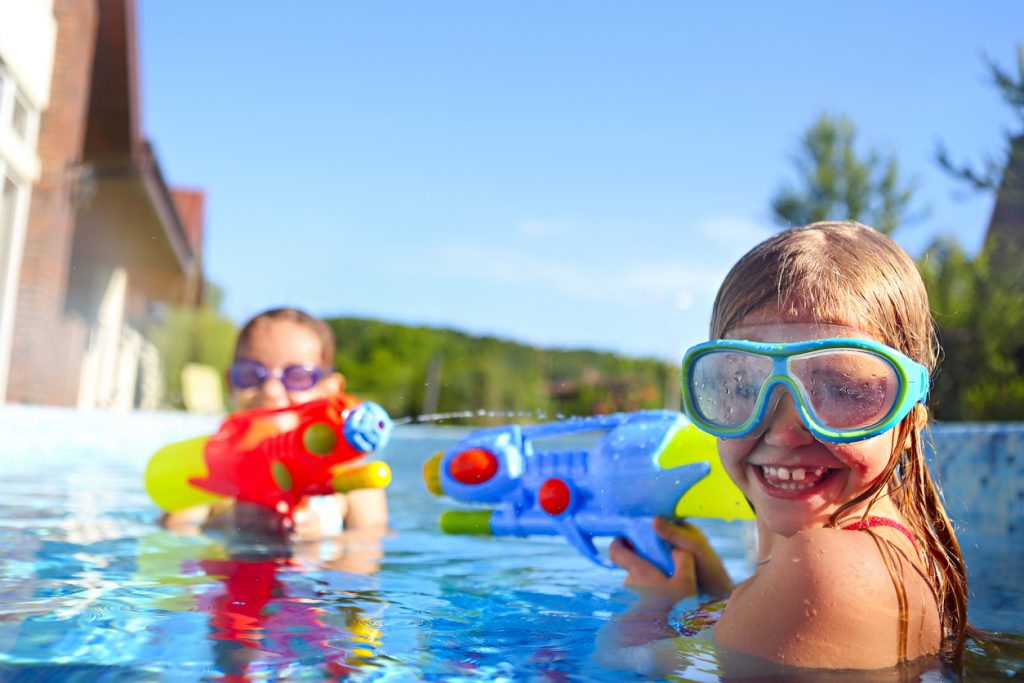 Must-haves for summer fun at home
Summer is here, and it means that you are sure to be spending more time in your backyard. Whether you are planning a staycation or your next pool party, you will want your patio and backyard to be comfortable and inviting.
It's important to make sure that you have the right products to create the ultimate summer backyard.
These must-haves for summer — from pool floats to beach throws — will make those warm nights at home that much more fun.
Wekapo Inflatable Lounger
$39.98 on Amazon
This cozy, comfortable lounger is a must-have for relaxing, whether you are at home or the beach. It inflates easily for unexpected guests and can be stowed in a small bag when not in use. Several loungers can transform your backyard into an Instagram-worthy space.
Floating Cornhole Game
$29.97 on Amazon
Can't stand the heat? Hop in the pool and enjoy a game of bean bag toss. Just inflate the game, put it in the pool, and just have fun.
GOOTOP Mosquito Zapper
$35.99 on Amazon
Keep family and friends safe from mosquitos and other insects with a bug zapper. You'll absolutely love being outside when you aren't shooing away mosquitos, flies, and other insects.
Outdoor wicker bar cart
$199.99 on Amazon
A weather-resistant bar cart is ideal for summer entertaining. This wicker bar cart is ideal for serving a refreshing glass of lemonade or keeping your favorite soda on ice.
Pool-safe acrylic drinkware
$37.50 on Amazon
Glass drinkware might be chic but it can be a safety hazard if it breaks on the patio or near the pool, especially if family or guests are barefoot. But acrylic drinkware can be just as stylish. These teal tumblers have an elegant design that you will want to use all summer long
JBL waterproof bluetooth speaker
$83.65 on Amazon
Whether you want to go with the flow and have a sunset yoga session or pump up the music, an outdoor speaker is a must-have for summer entertaining. With this JBL waterproof bluetooth speaker, you'll never have to worry about dropping the speaker in the water or interrupting the fun.
Basket Weave Camping Blanket
$16.55 on Amazon
Make your outdoor movie night or s'mores session as cozy as possible with a good throw blanket. This chic throw is soft enough for snuggling and stylish enough to accent your outdoor furniture.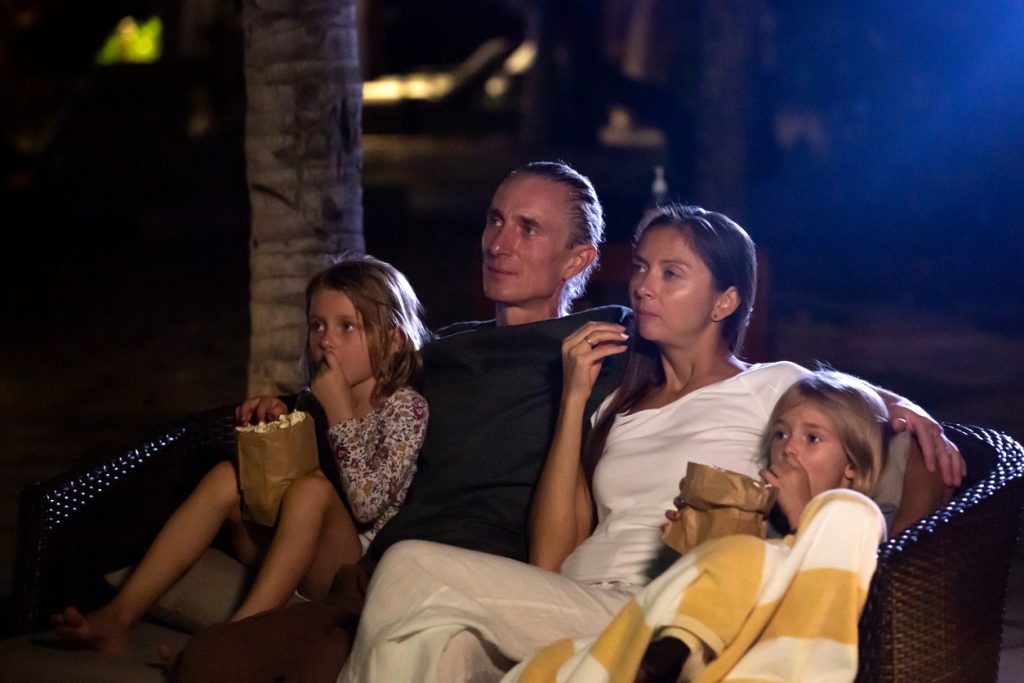 Fun family night ideas for summer
Staying home in the summer does not mean you are missing out on the opportunity to have fun. These fun family night ideas can help you enjoy time together while making the most out of your outdoor space.
Outdoor movie night
There's nothing like watching a summer blockbuster. But you don't have to head to the theater to enjoy the movie. You can create the perfect backyard movie experience with a simple screen and outdoor projector. Create a cozy vibe with oversized pillows, blankets, and lounge chairs. Set-up an assortment of candy, popcorn, and other snacks — all without the high ticket cost of the theater.
Game on!
Want to entertain your children and their friends? It might be as simple as making sure your flashlights have batteries. Flashlight tag is fun for all ages — there's no set-up and it's easy to understand.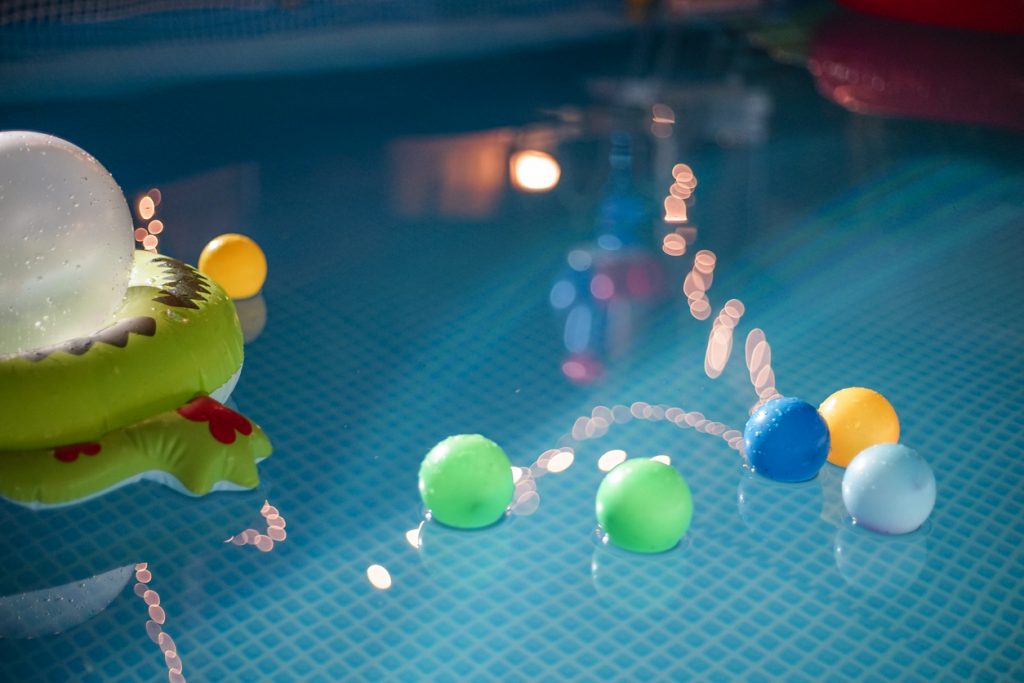 Night-time pool party
Swimming pool parties are not just for the afternoons. You can turn your backyard pool into the hottest place on the block once the sun goes down. Hand out glow sticks to guests when they arrive and be sure to put floating lights in the water. Swap out the yellow or white bulbs of your string lights for more festive hues. And don't forget a high-energy playlist to stream through the waterproof speakers.
---
Up your s'mores game
S'mores and summer go hand in hand. But you don't have to stick to the traditional chocolate-marshmallow-graham combo. Create a gourmet s'mores bar for guests, offering different cookies or crackers, spreads, and marshmallows. Waffle cookies, cookie butter, rice cereal treats, and roasted fruit can elevate your campfire favorite.
---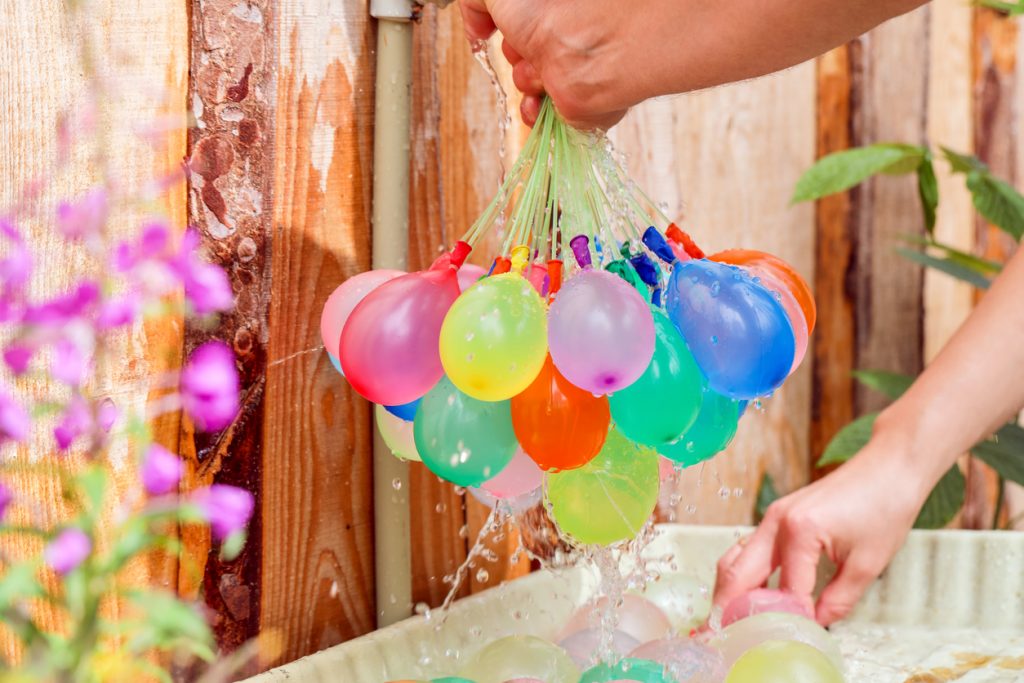 Water activities
If you're feeling overheated this summer, it might be time to add water to your backyard fun. Keep it simple by turning on the sprinkler or turn it into a game with a water balloon war. If you are hosting children over the summer, consider buying a range of squirt guns and water shooters to keep the kids entertained.
---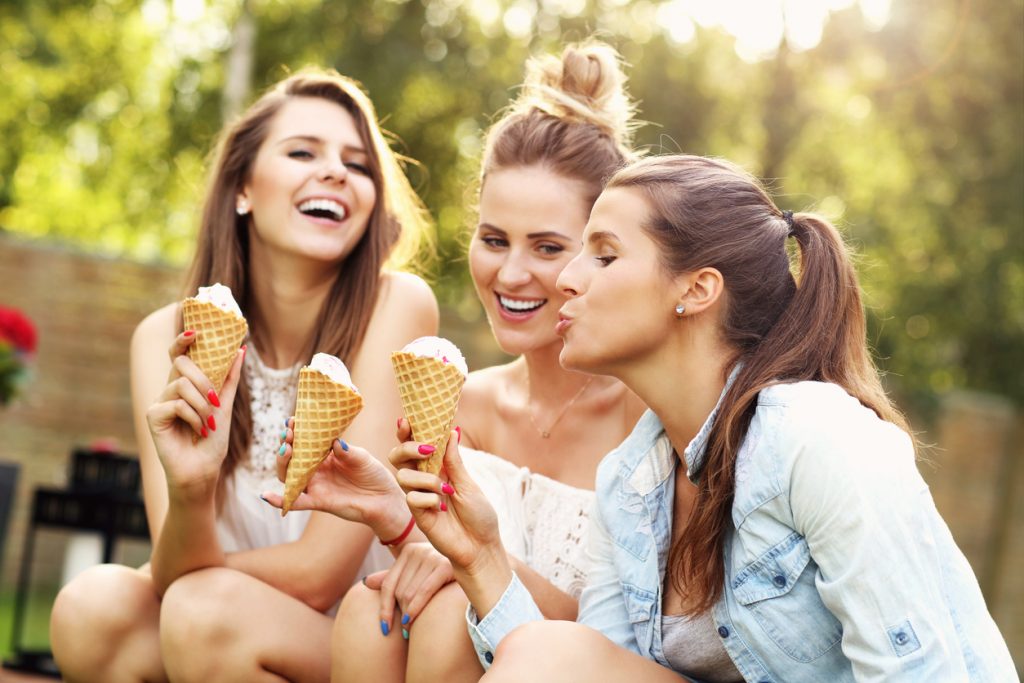 Ice cream for dinner
There are some summer nights when it's just too hot to cook. Instead of ordering carry-out or making a deli meat sandwich, surprise your family with the coolest dinner. An ice cream sundae bar is a fun way to treat family and friends on summer nights. Offer a variety of cones, candies, and toppings. You can even take it up a notch by making your own ice cream. Just don't forget the sprinkles.
---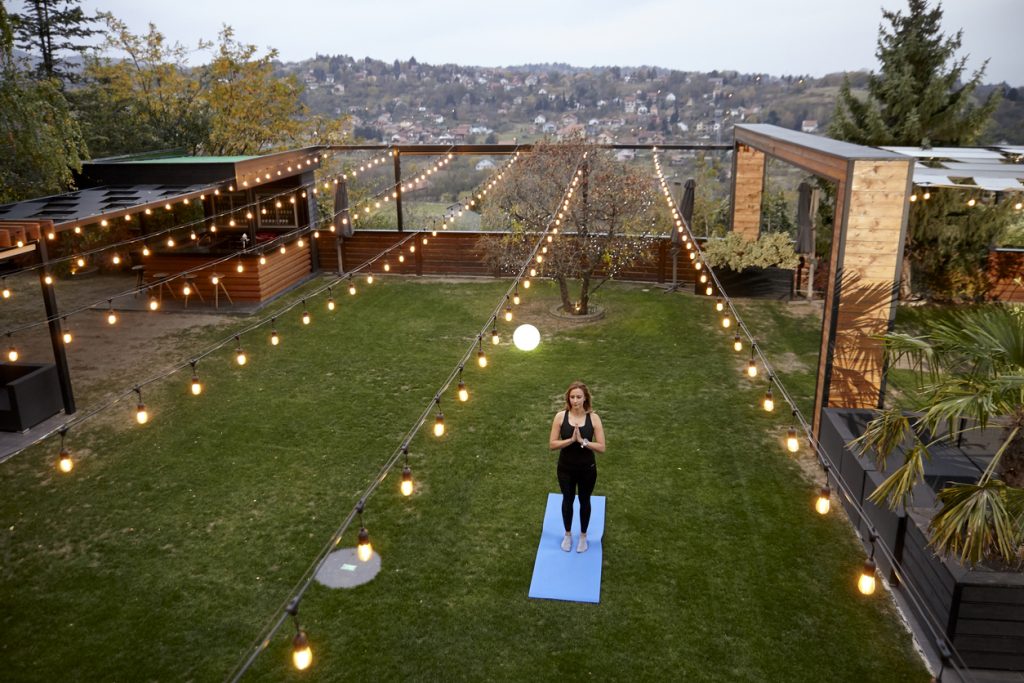 Outdoor stretch session
There are times when you just need to chill out — regardless of what the temperature is. An outdoor yoga session can be the perfect way to relax on a summer night. You can just listen to your body and flow into different poses, stream a practice on your outdoor screen. For a more structured practice, invite some friends and hire a private instructor.
---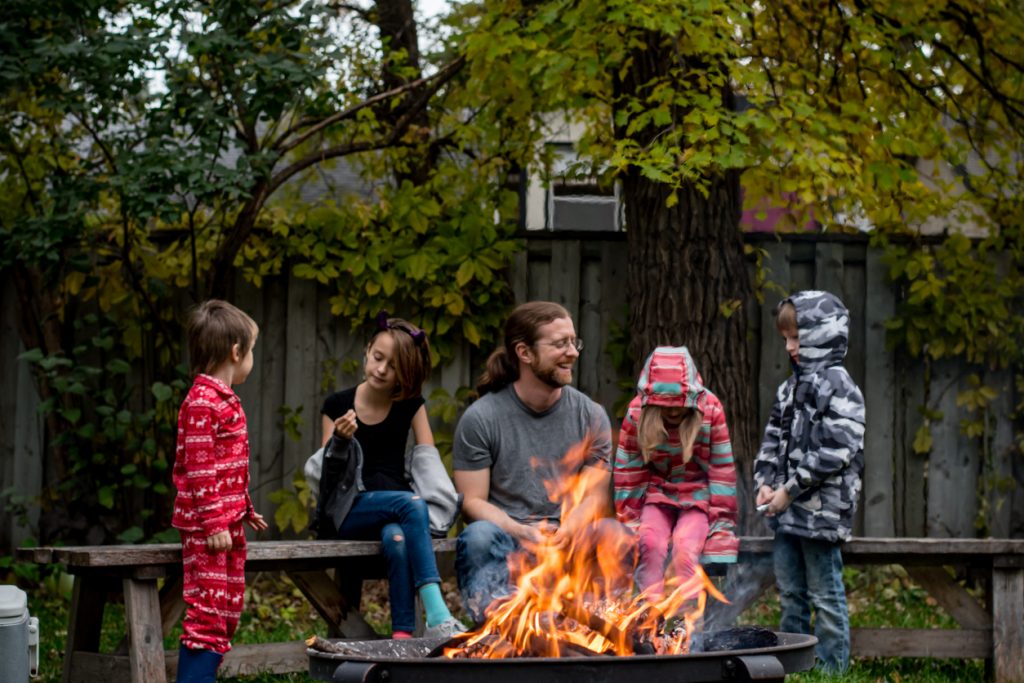 Bonfire with family and friends
A bonfire might be the one activity that makes it on everyone's summer bucket list. After all, there might not be a better way to spend a summer night than with a fire going and friends mingling in your backyard. You can keep it casual by starting a fire in your outdoor fire pit or taking it to the next level with a theme. Just be sure that your backyard is inviting, offering plenty of seating and snacks while keeping the bugs at bay.
---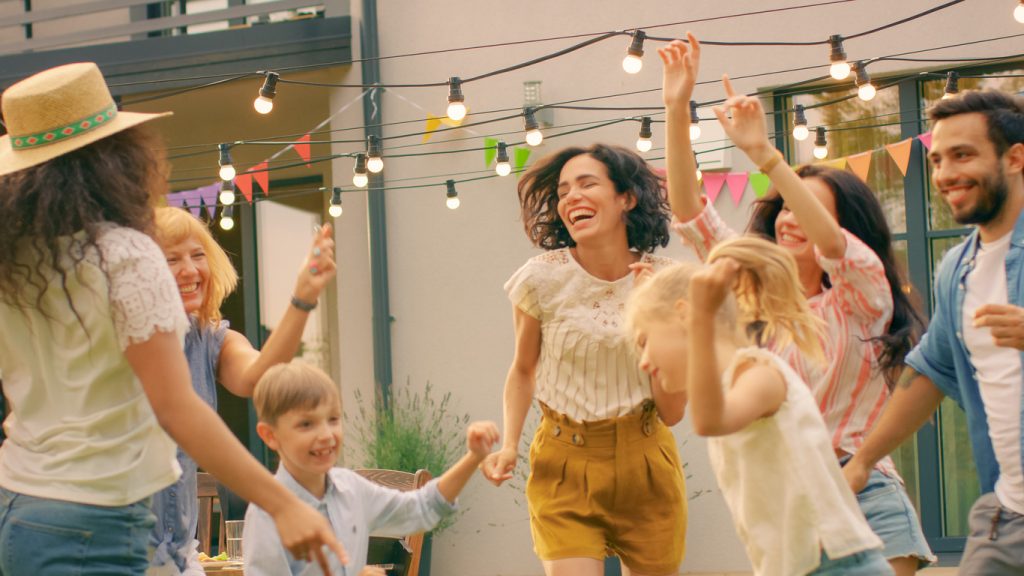 Dance party
Whether you want to stream a playlist or set-up a karaoke machine, an outdoor dance party might be the activity missing from your summer to-do list. A dance party is a lively way to spend time with family and friends (while helping your kiddos burn off some energy).
But decorations and ambiance are key to a dance party. Streamers, paper lanterns, lighting, and more can transform your backyard into the hippest hangout. A blacklight selfie wall and a plywood dance floor will add to the space, too.
More backyard ideas
Whether you want to install a pool or host a summer party, our forum and its members offer tips and tricks.