March 10, 2022
Forget outdoor kitchens and designer furniture, this popular backyard design element is hot. Literally.
Whether it's our love of the primitive campfire or s'mores, outdoor fire pits rank highly among the top trends among landscape architects. And for good reason. A backyard fire pit creates a focal point in your yard and sets the mood for relaxation and entertaining.
You can use a fire pit as the focal point of your patio or yard, depending on the design of that particular feature and how it fits into the rest of your landscaping.
How do you incorporate a fire feature into your landscape? These backyard fire pits are sure to inspire your next outdoor project.
Outdoor fire pit design ideas
Just picture it. It's a summer night, and you are sitting around the fire pit. Friends and family are chatty with the starry night sky up above.
Outdoor fire features turn your backyard into a place you enjoy on summer afternoon into a year-round gathering space.
These backyards show how a fire pit can add to the overall look of your outdoor space.
---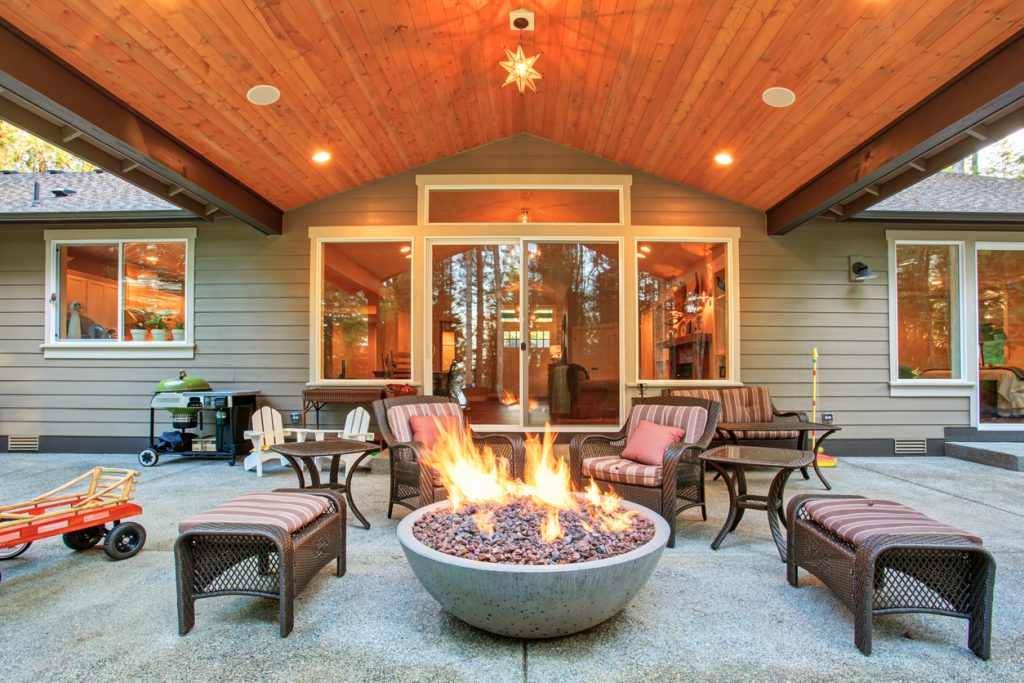 Patio with fire bowl
This backyard has all of the warm, cozy vibes. Patio furniture surrounds a large fire bowl, a versatile accessory and alternative to a built-in fire pit. You can choose to fill the bowl with lava rock and even colored glass for a lighting effect.
---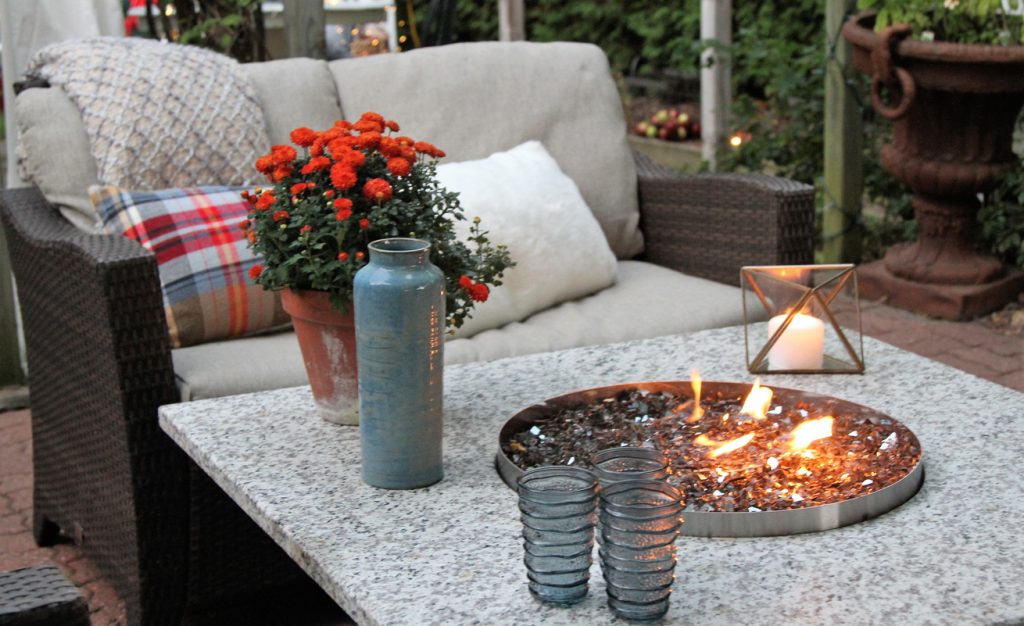 Fire table inspiration
Homeowners with small backyards might not have the space for a custom fire pit. A tabletop fire feature is a space-conscious way to include this trend in your backyard. While it might not be ideal for cooking a meal, you can still roast up some s'mores after the sun goes down.
---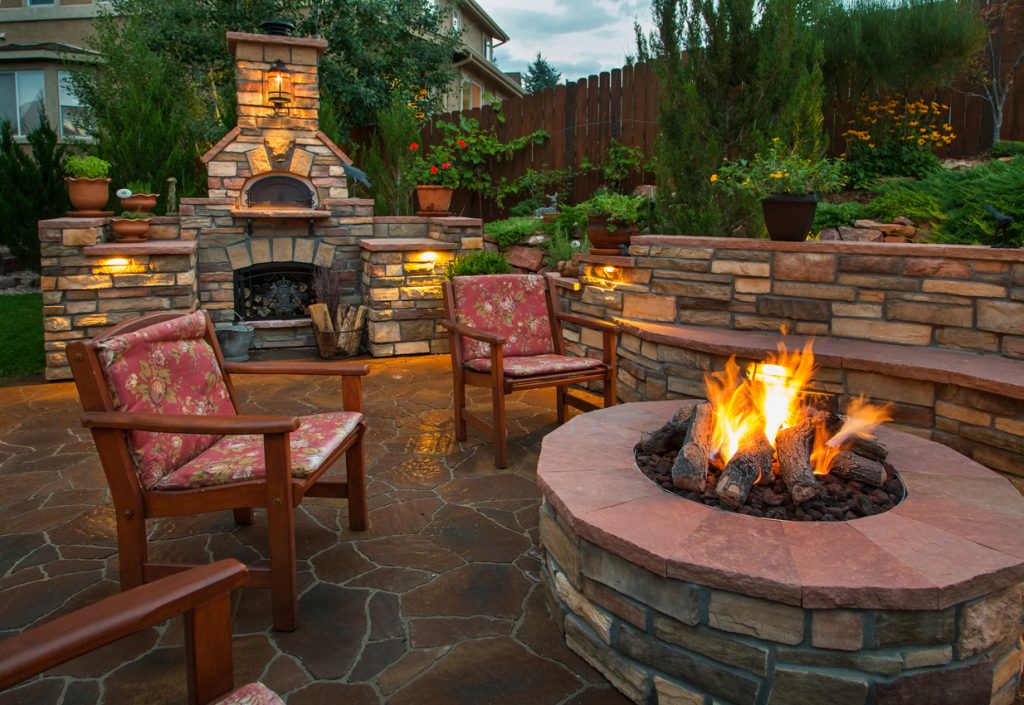 Luxury patio idea
Take your patio to the next level by incorporating a custom fire pit and pizza oven into the design. This backyard features a fire pit made of brick and stone with wood chairs surrounding it. A built-in bench provides additional seating. Natural looking pavers and the outdoor pizza oven help to define this entertain space from the rest of the yard.
---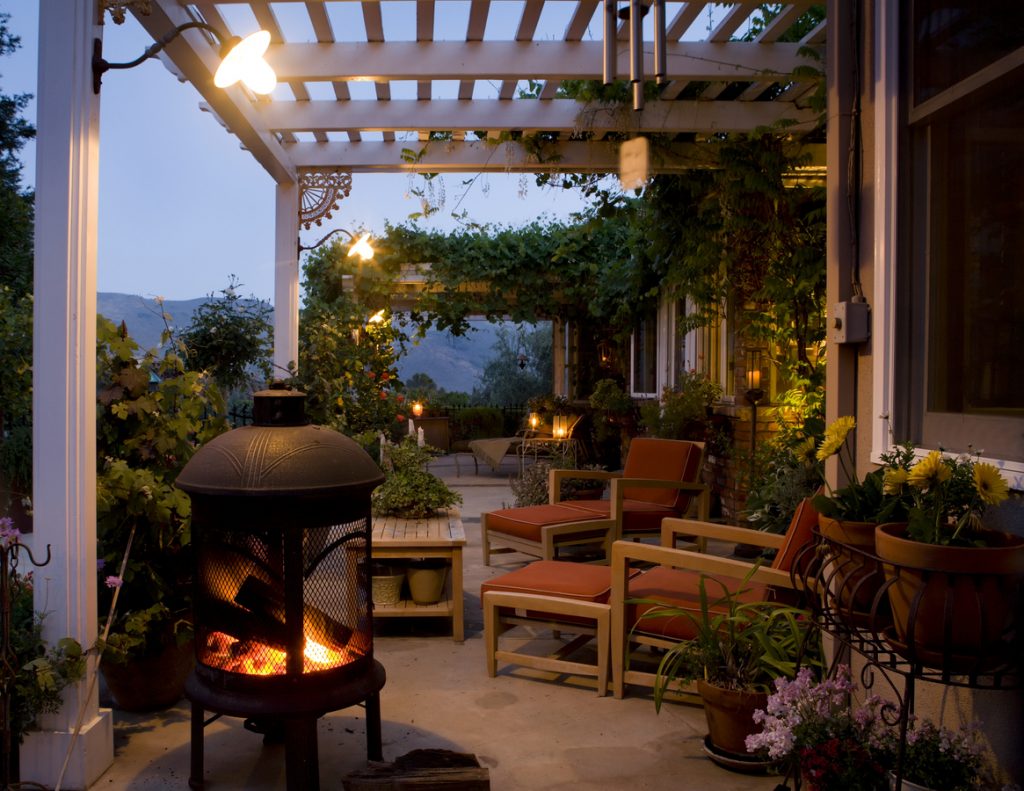 At-home resort
A fire pit can be the perfect place to warm up after going for a swim in the pool or swim spa. But if you aren't sure where you want to build a fire pit, a temporary pit still offers warmth. You can scoot your chair closer to the pit while still keeping a safe distance. Alternately, you can use it for ambiance while entertaining.
---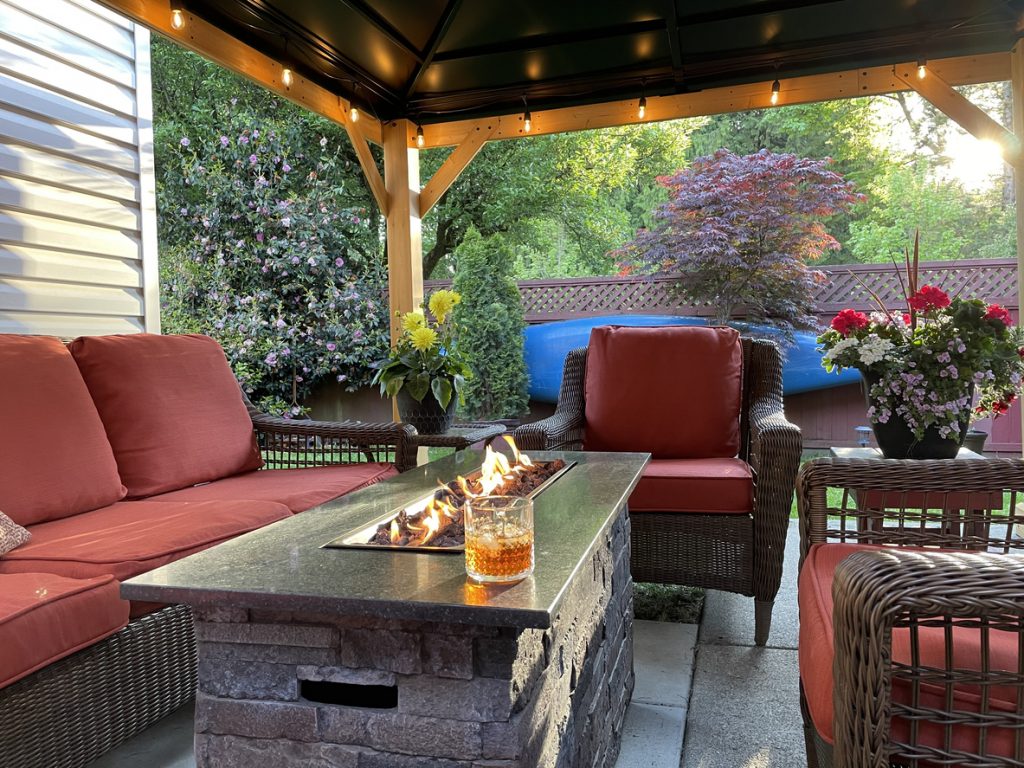 Outdoor fire table
An outdoor table might not offer the warmth that a larger fire pit might but it offers plenty of ambiance. You can sit around the fire table and enjoy conversation. And there's still an opportunity to roast marshmallows for s'mores.
---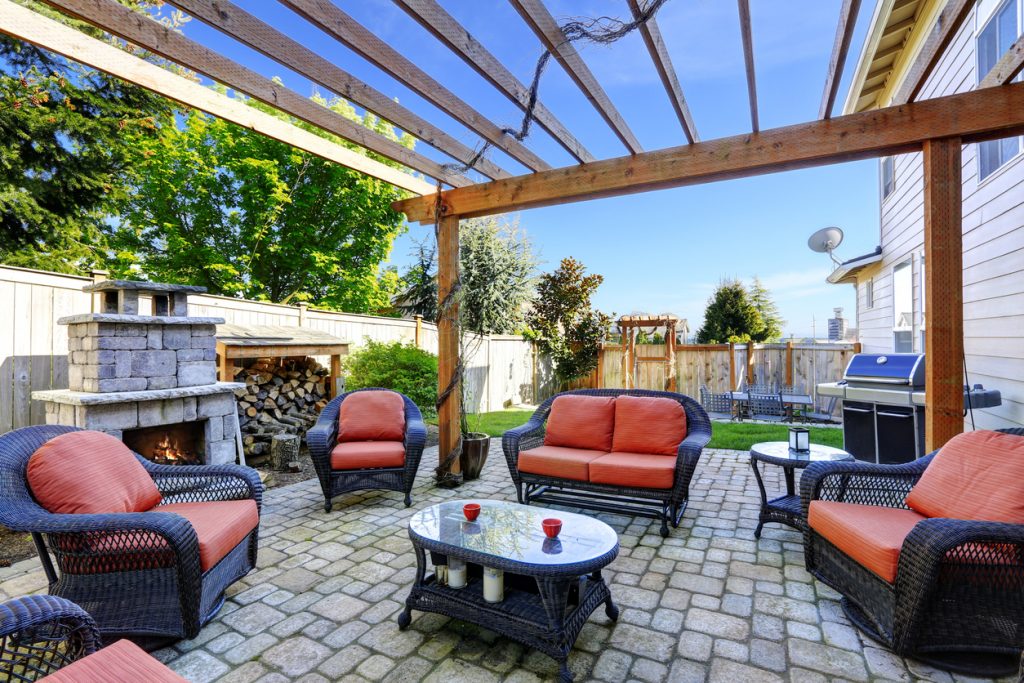 Outdoor fireplace
Do you enjoy cozying up by the fire in the middle of winter? You can take those warm vibes outdoors during the summer. An outdoor fireplace creates a focal point in your backyard. This outdoor space features a living space with wicker-style sofas, chairs, and end tables. A large pergola helps define the space and offer protection from the elements.
More backyard ideas
Whether you want to install a pool or soak away your stress in a hot tub, our forum and its members offer tips and tricks.