December 16, 2020
Are you looking to make a splash this holiday season? The holidays are a time to delight the people in your life with a thoughtful gift (or two!). If you have a pool enthusiast or owner in your life, these gift recommendations will help you tackle your holiday giving list.
From stocking stuffers to surprise splurges, this list includes the best pool toys, equipment and accessories.
Ready to get started on your holiday shopping list? Dive into our Holiday Gift Guide for Pool Owners!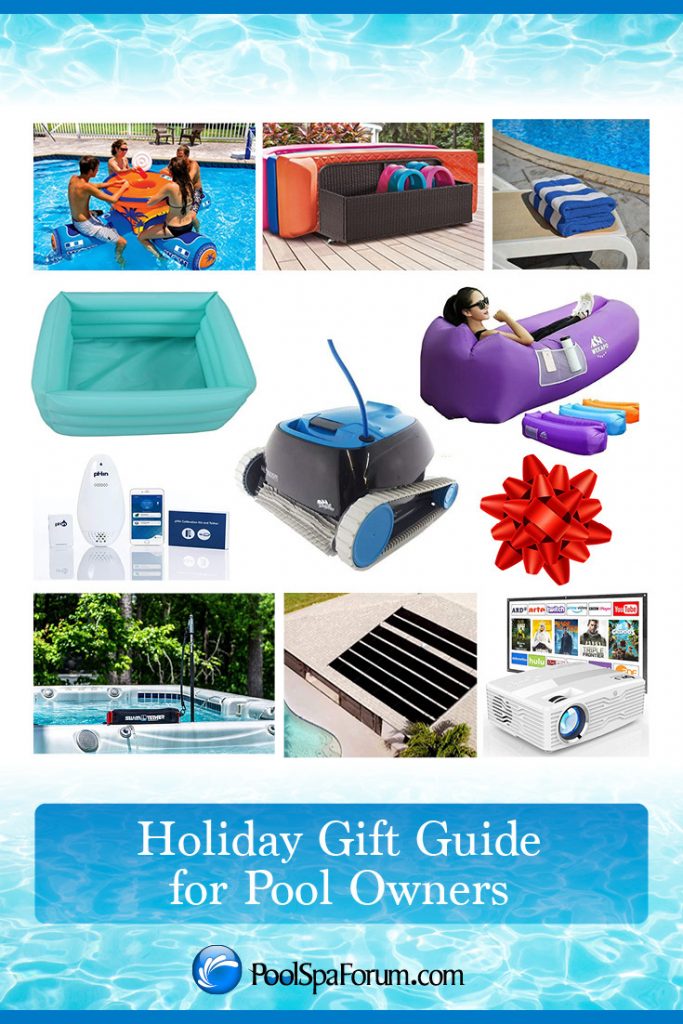 Best Gifts for the Pool Owner
Stocking Stuffers and More
UNO is not just for the dining room table. Pool owners will enjoy spending time with friends and family with this UNO Splash game. Play it poolside or in the water. This game made our pool owner gift guide as it appeals to all ages.
A solar shower is not just for camping trips. Give your loved one a space to rinse off after getting in the pool. The solar shower might not fit in the stocking but it's affordable, with most under $20. Consider pairing it with a shower tent that can be put up outdoors. More luxe versions, like this one from JAXPETY, are also available.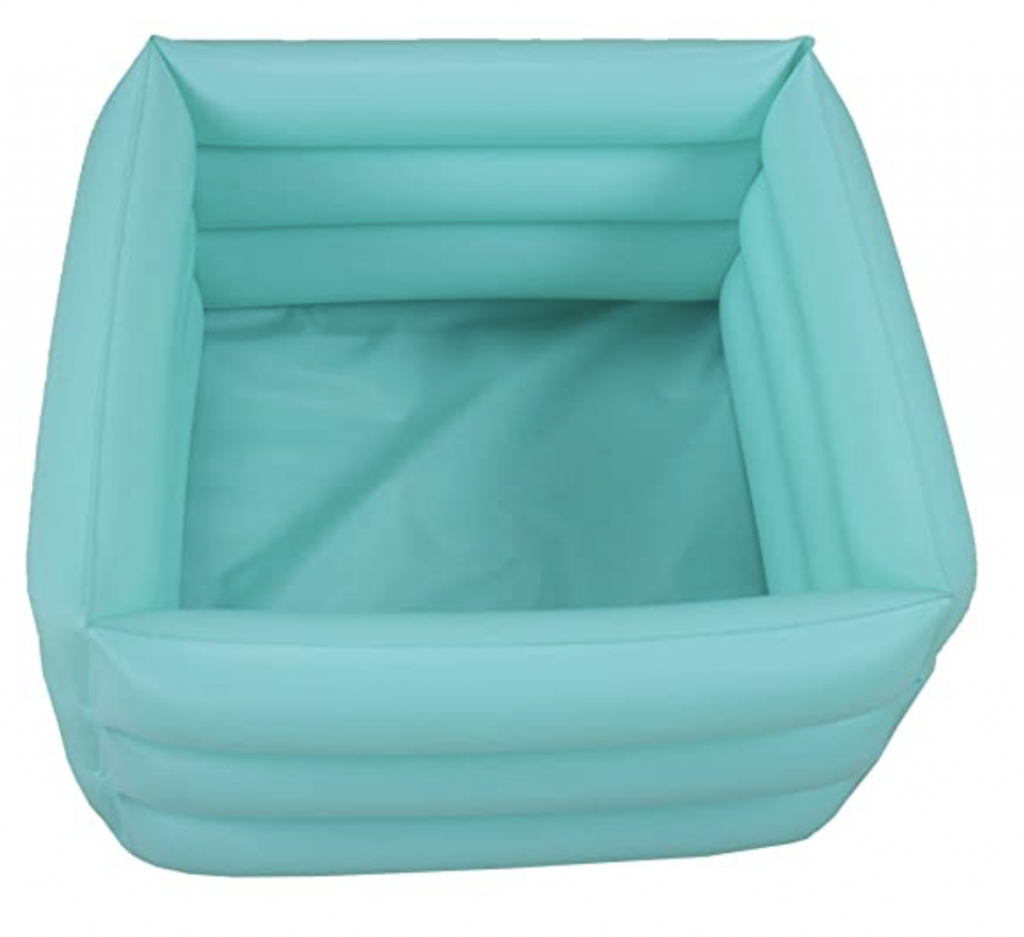 Consider this a baby pool for your feet. This foot bath is lightweight and inflates quickly. Use it to rinse off feet quickly before you hop in the pool.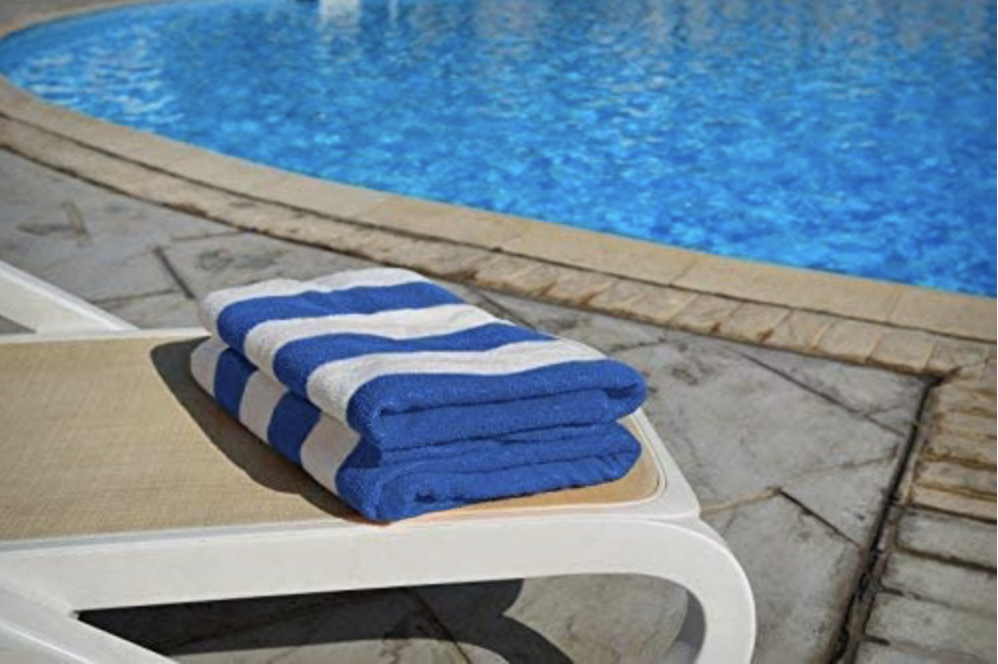 Best Gifts Under $50
Towels are essential for pool owners, especially if you plan to host family and friends. This set includes four large towels in a beautiful blue stripe. The towels are highly absorbent, perfect for drying off after an afternoon splashing around.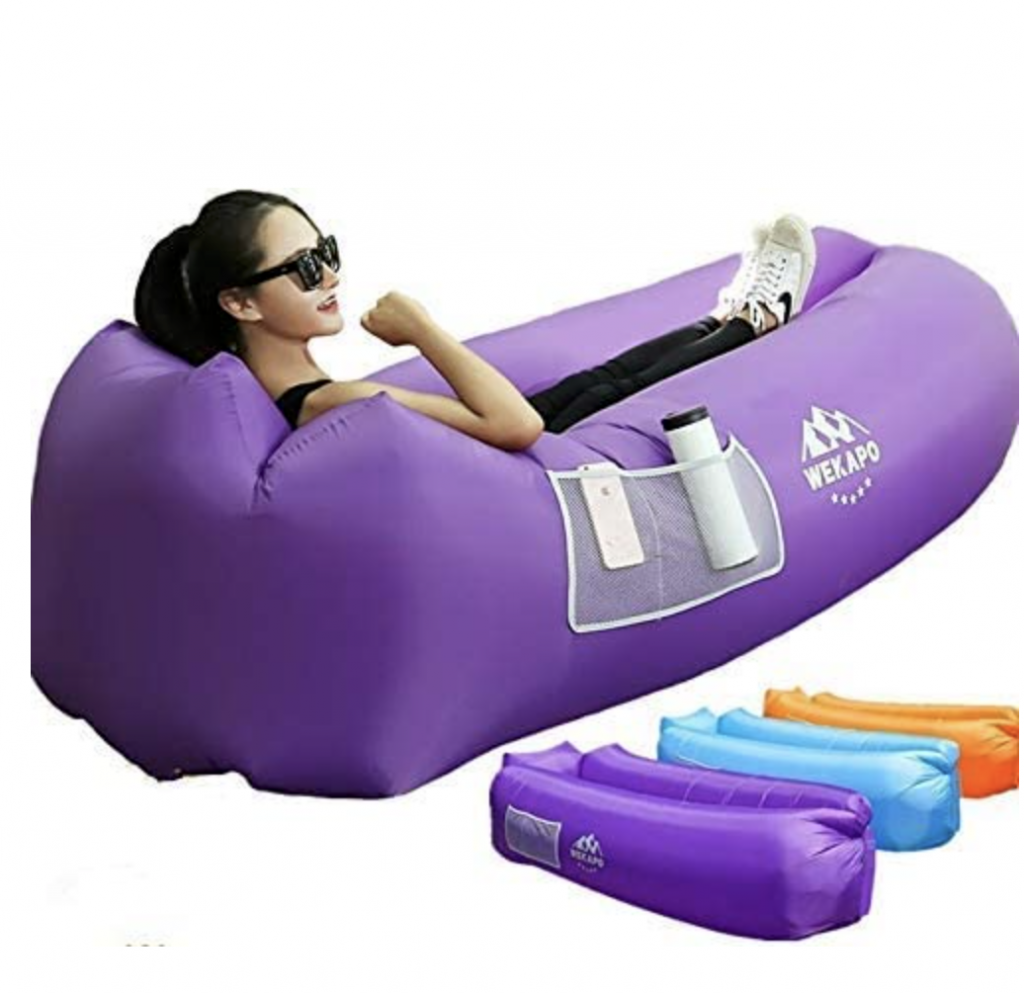 Relax poolside in this comfortable air sofa. It's perfect for families who have friends and family hanging out at the pool. Bonus: You can take this inflatable sofa to the beach for a relaxing holiday.
Gifts Less Than $250
Turn your pool into a focal point with a pool fountain. This pool fountain features an LED light display in an array of colors.
Skip the pool at the gym and bring your workout home with a swim Tether resistance system. The tether, which is made with marine-grade stainless steel, allows you to swim in place. This would be an ideal gift for the pool owner who enjoys working on his fitness.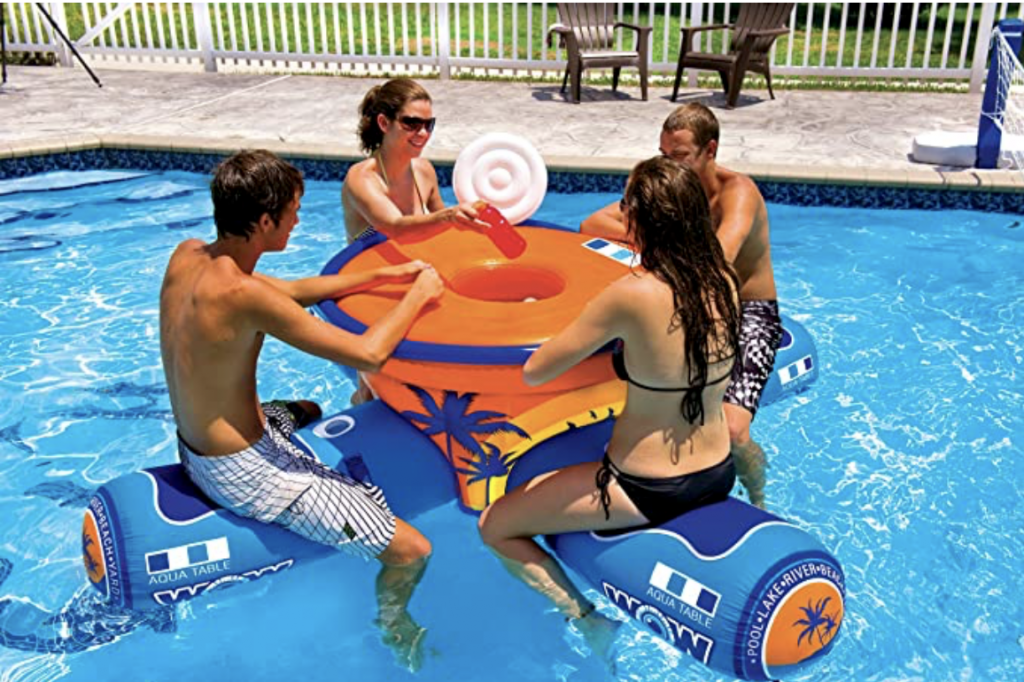 For the pool owner who likes to entertain, this floating picnic table will make a great Christmas gift. It features a central cooler, cup holder on each seat, and grab handles for easy boarding. Bonus: It's also great for weekends at the lake or vacations on the beach.
A cool pool might be great for swimming but warm water is great for relaxing. This solar heating system will help keep the pool warm while taking advantage of the sun's power. This is a great gift for the eco-conscious pool owner and can be used to heat any in-ground swimming pool.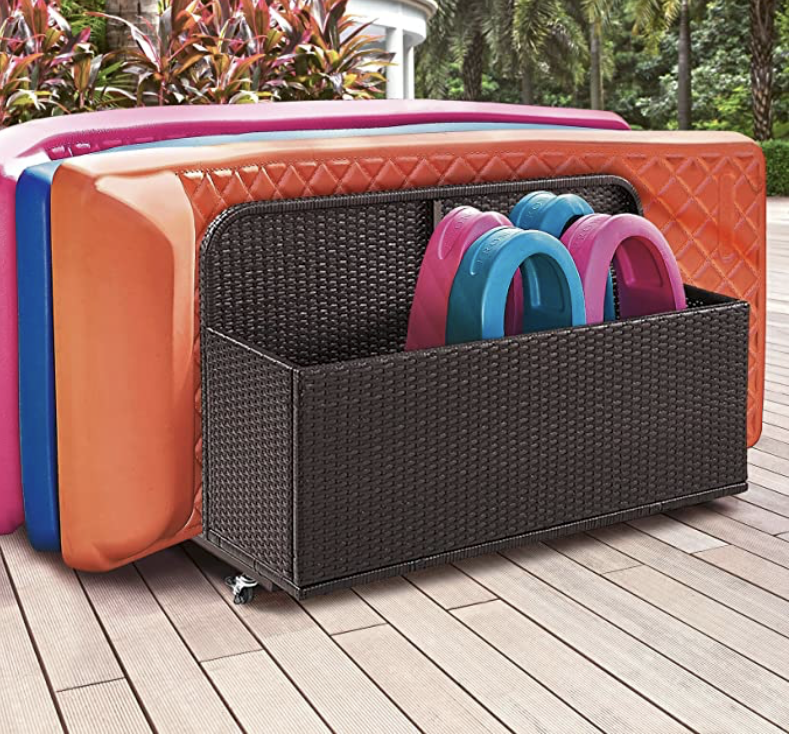 For the pool owner who loves to keep things organized, the this rolling caddy is a perfect present. It's made from a durable wicker and has a powder-coated metal frame. There's plenty of space for floats, as well as smaller pool toys.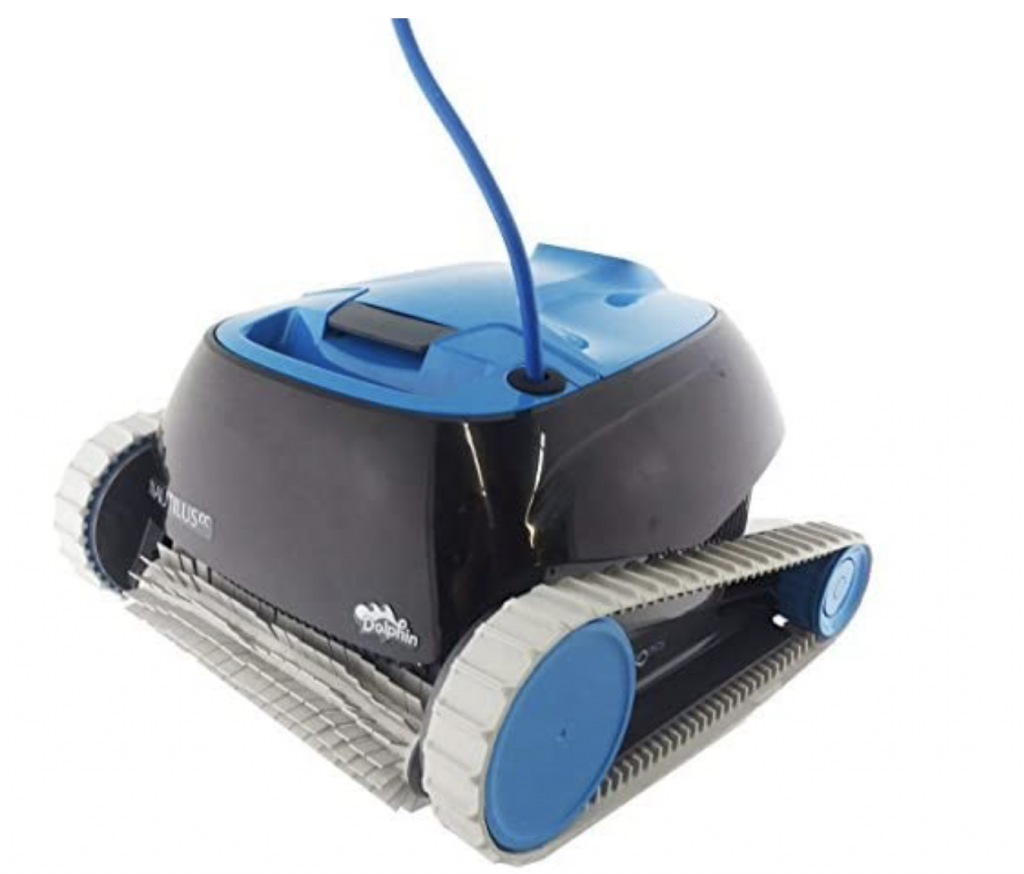 Splurge Gifts for Pool Owners
Take the work out of pool ownership with an automatic pool cleaner. The Dolphin Nautilus Automatic Pool Cleaner works in just two hours, removing debris and other items that you don't want in the water. You are able to schedule the Nautilus to automatically clean your swimming pool using three settings — every day, every other day, or every third day
Some days, it might feel like you need a chemistry degree to take care of your pool water. The Smart Water Care Monitor takes the guesswork out of adding chemicals. This system is a great Christmas gift for the pool owner who does not have the time to perfect water care. With the pHin app, you will be notified when you need to adjust your chemicals and how much to add. It's compatible, too, with chlorine, bromine and saltwater-based pools.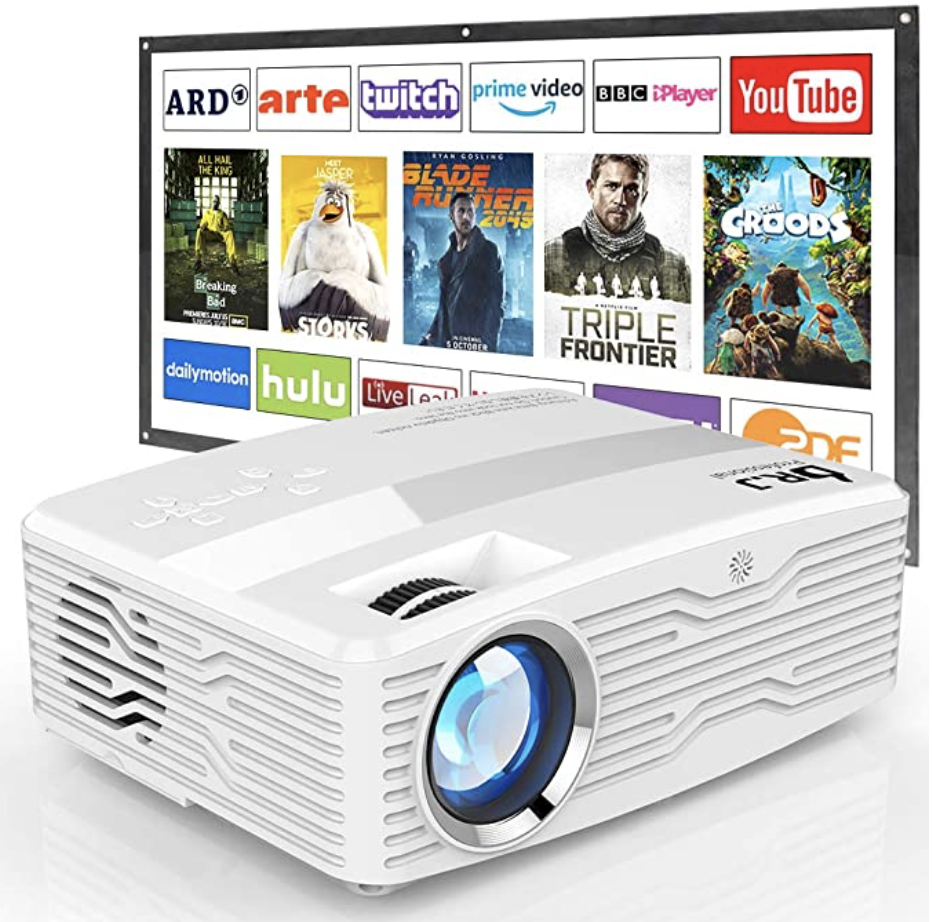 For the pool owner who is the life of the party, an outdoor screen and projector is a thoughtful Christmas gift. The DR. J Professional projector will be the home theater experience outside. Watch your favorite movie as you lounge in the pool. Or, put on the big game and watch from your outdoor furniture. When your team scores, celebrate with a dive in the pool.
Looking for more tips and tricks for pool owners? Join the PoolSpaForum and connect with the community of members.