February 10, 2021
Yellow is not just the color of sunshine. This bright hue also signifies hope and happiness, and it can bring energy to your outdoor living space.
Incorporating shades of yellow can make your space warm and cheery, even when the sun is not shining. Accents such as annual flowers, patio umbrellas, and cabana towels can be a way to update your space.
And as one of Pantone's Colors of the Year, this bright yellow is sure to be one of the top 2021 patio trends this summer.
But if you want a simple way to freshen up your space with a sunny shade, consider these outdoor pillows. They can update your space in less than 5 minutes and for less than $20 while adding a cozy feeling.
A bonus for pool or hot tub owners: The color yellow is shown to spark conversation. So as you sit on the patio, you can cuddle up with a bright pillow and connect with the people you enjoy the most.
Best Outdoor Pillows for Your Patio
Swap out your style with these durable and easy-to-clean outdoor pillow covers. They are made from 100 percent cotton and feel soft to the touch. A top rated outdoor pillow, customers give these a 4.7 rating.
---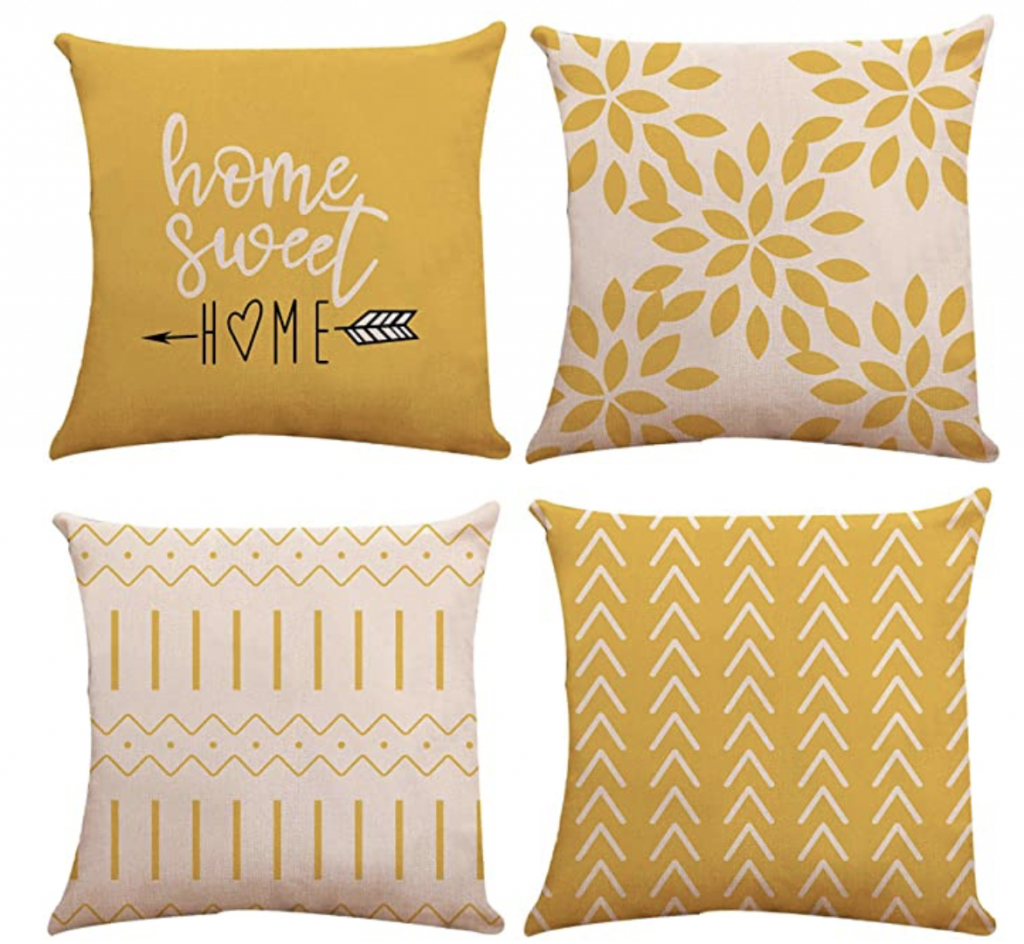 Perfect for your outdoor patio space, these bright pillow covers will add a sunny touch. In addition, these covers come in a set of four so you can decorate multiple seating areas. The throw pillow covers are made of linen and have a 4.6 rating on Amazon.
---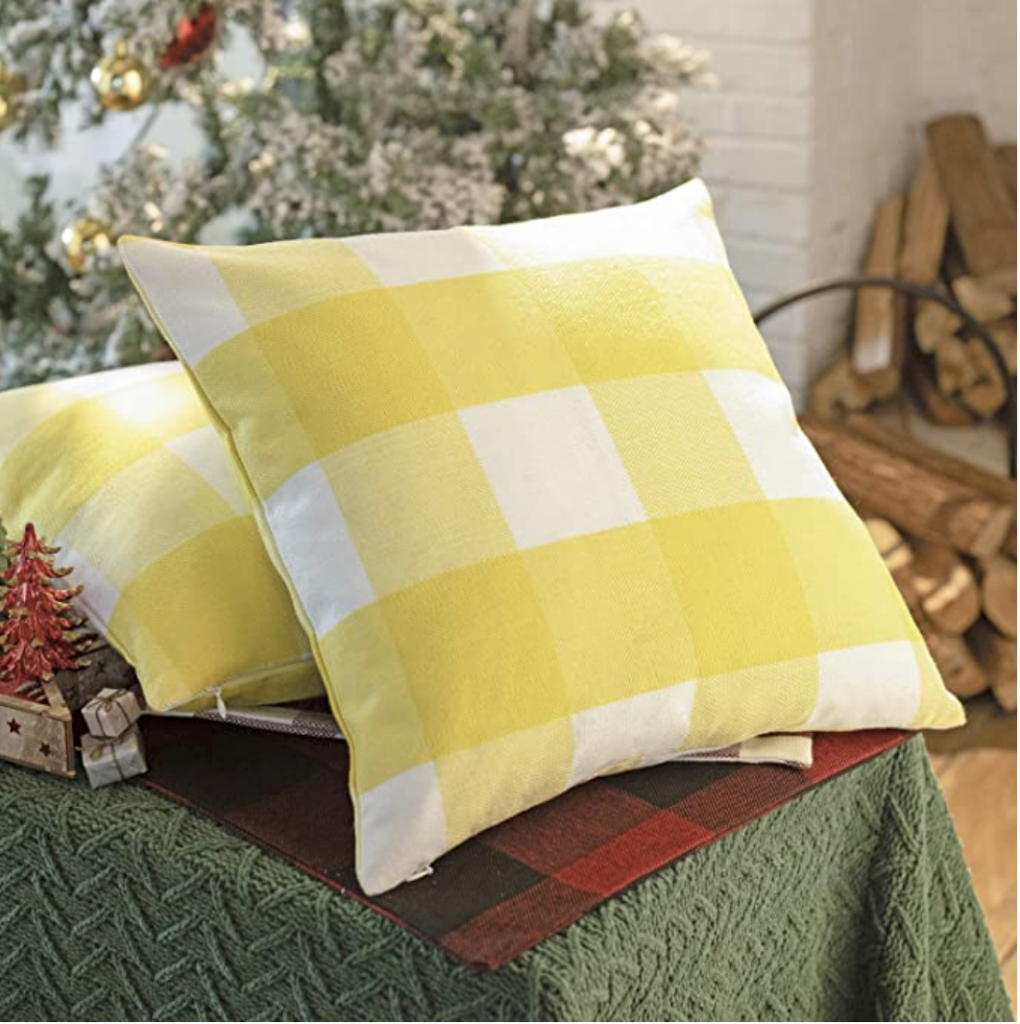 The classic Buffalo check design gets a cheerful refresh. In yellow, these pillow covers bring a classic look to your outdoor furniture. This design is perfect for people who want an upscale look to their backyard. These pillow covers are popular, with a 4.8 rating on Amazon.
---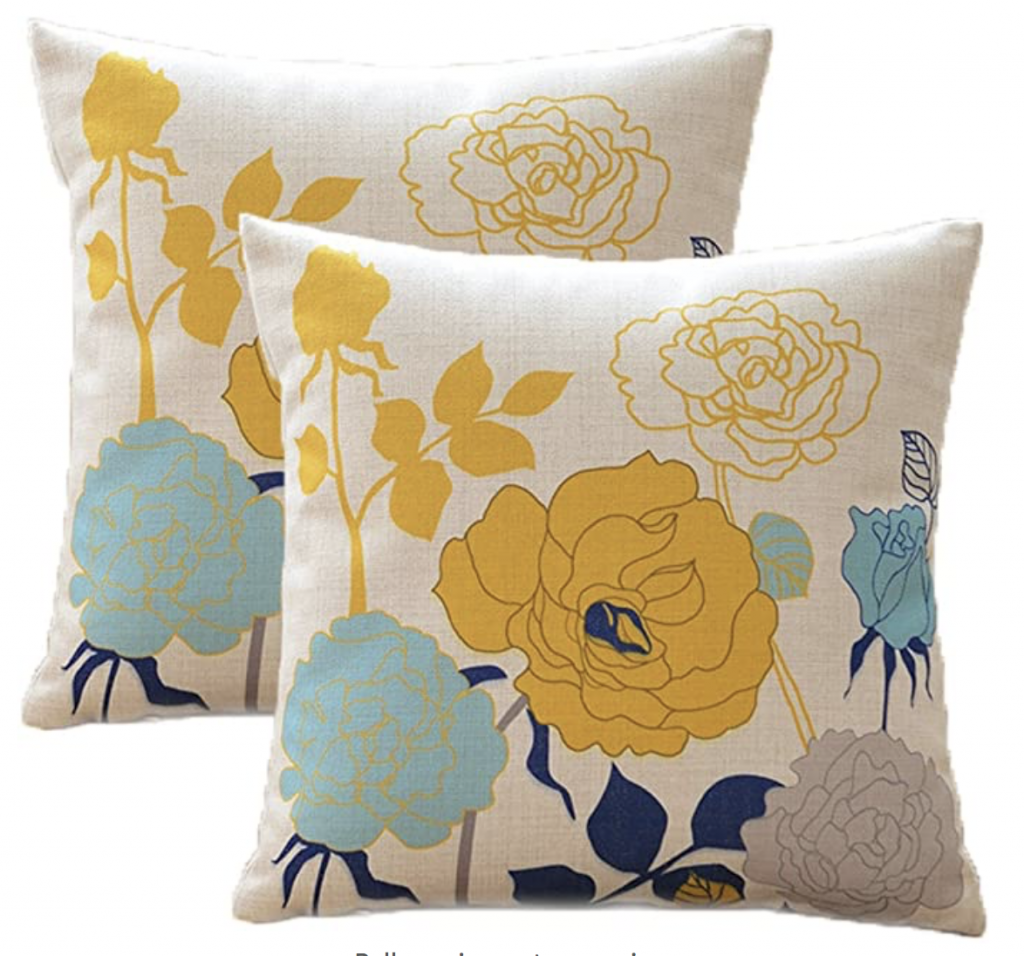 Flowers aren't just for landscaping. These pillow covers have a vivid floral design that will bring life to your outdoor furniture. Made from a cotton-linen blend, you can machine wash the covers to keep them looking fresh. These outdoor pillow covers, which have a 4.8 rating, are a perfect addition to your outdoor summer decor.
---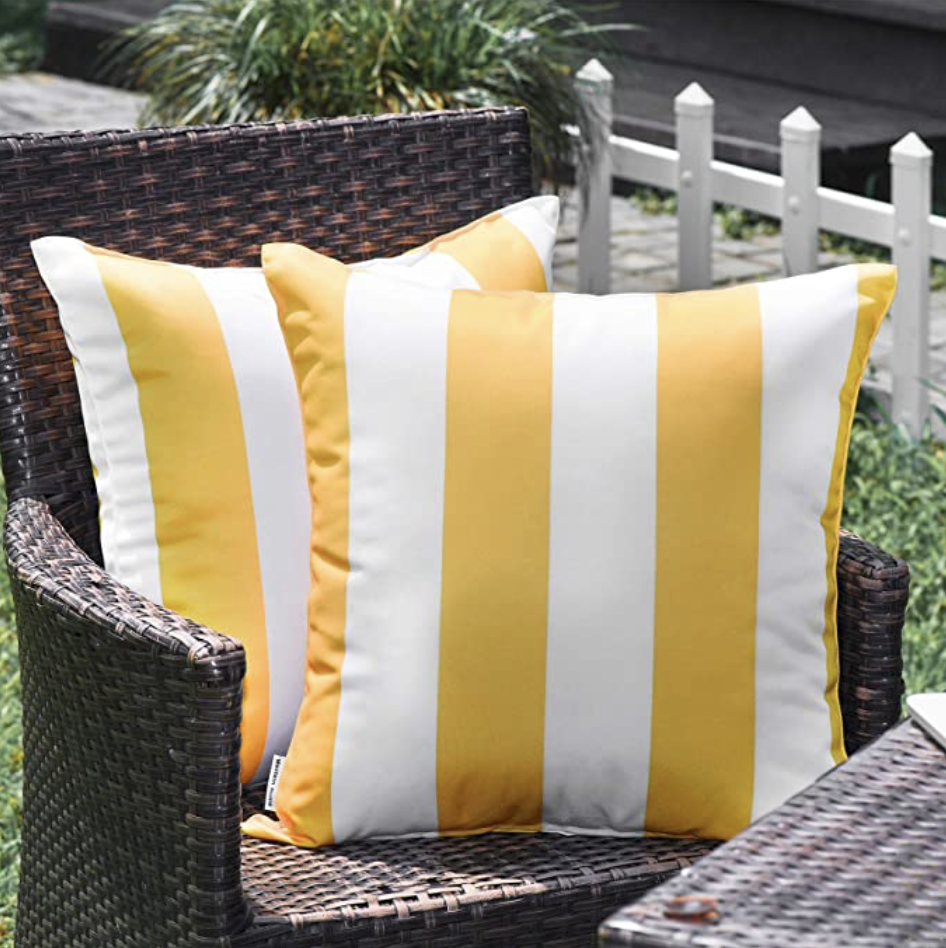 These throw pillow covers are made with a durable canvas polyester, making it breathable yet water resistant. It's the perfect accessory to your pool-side furniture or your hot tub seating. These sunny-striped pillows feature a classic design that is reminiscent of chic resort cabanas. Buyers love these summer outdoor pillows, giving them a 4.7 rating.
---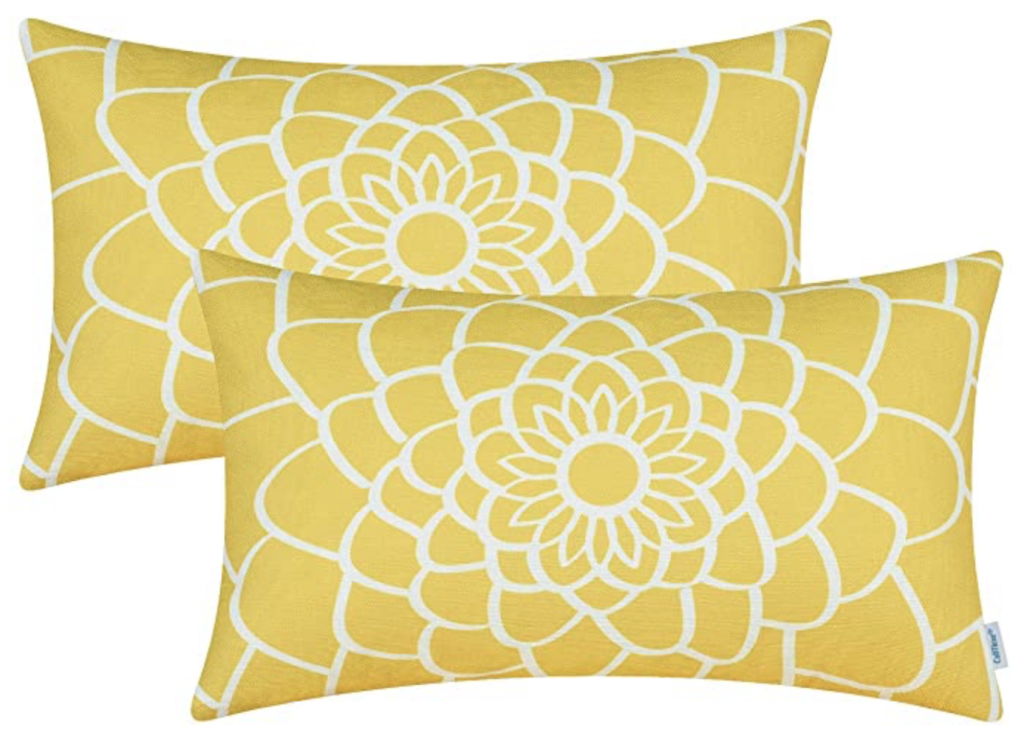 These lightweight yet durable pillow covers feature a beautiful dahlia design. These brightly hued pillows bring a comfy touch to your summer outdoor decor. Toss them on a chaise by the pool or a dining chair for lumbar support. These pillow covers are popular, with a 4.7 rating.
---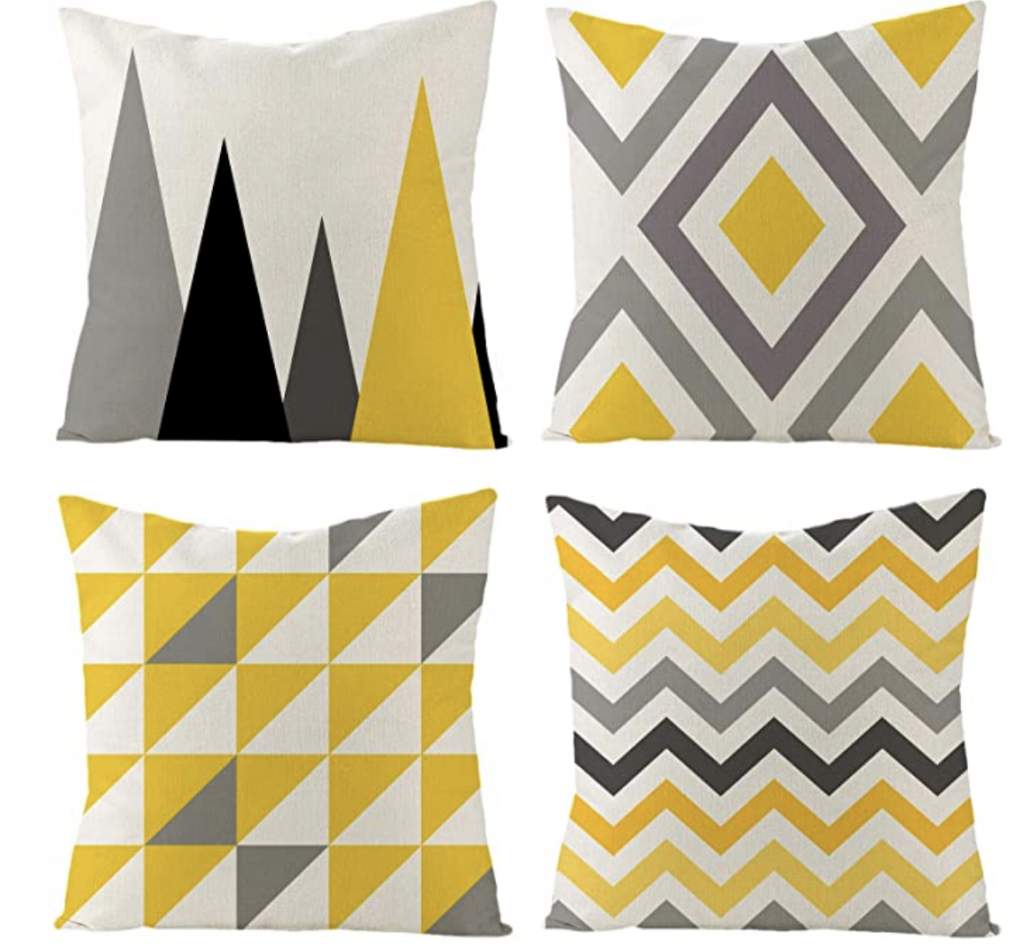 These pillow covers have a simple, modern design that is perfect for your outdoor patio.
They are made with a durable cotton-linen blend that is perfect for outdoors. It has a 4.4 rating, making it a simple yet trendy pick.
---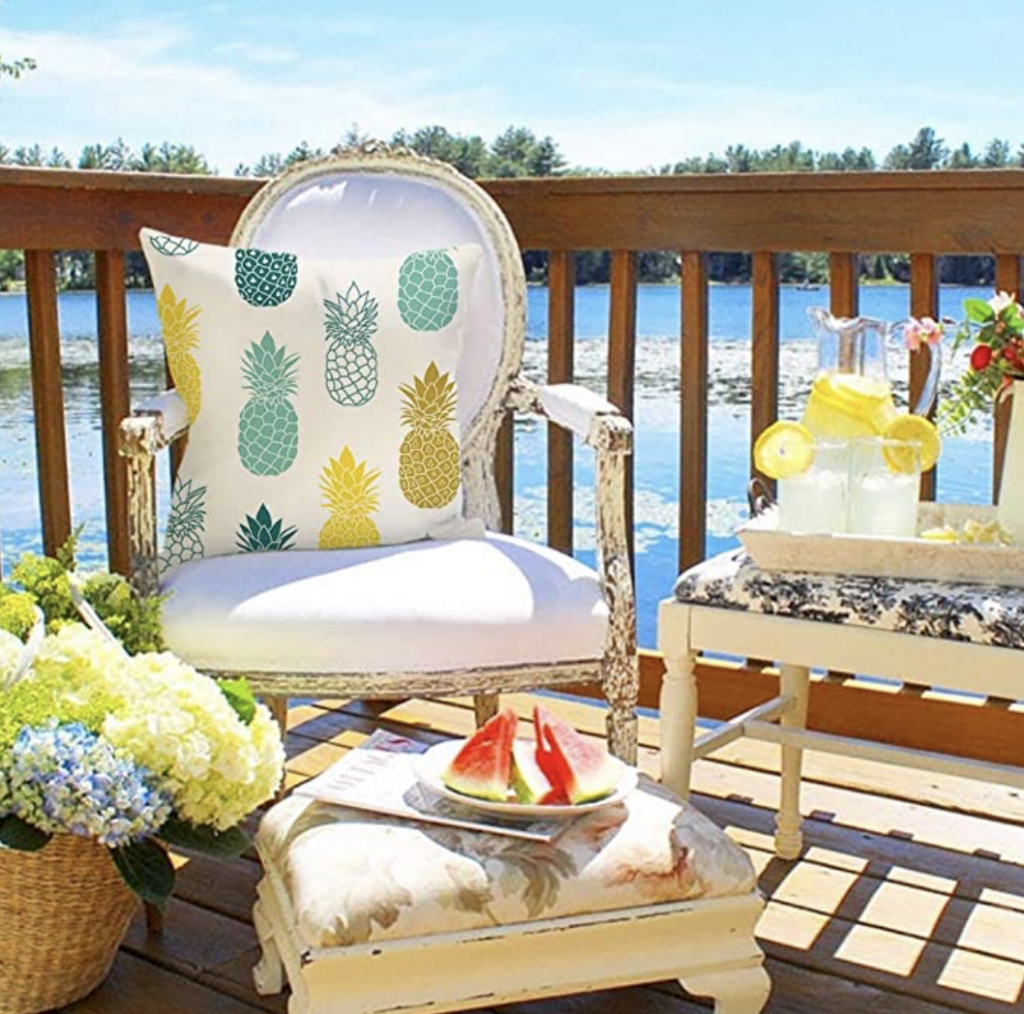 Pineapples are a popular motif and a fun summer print for your outdoor decor. The cotton blend of these throw pillows is soft and cozy yet will stay cool on those hot summer days. It's a design that everyone loves with a 4.7 rating.
---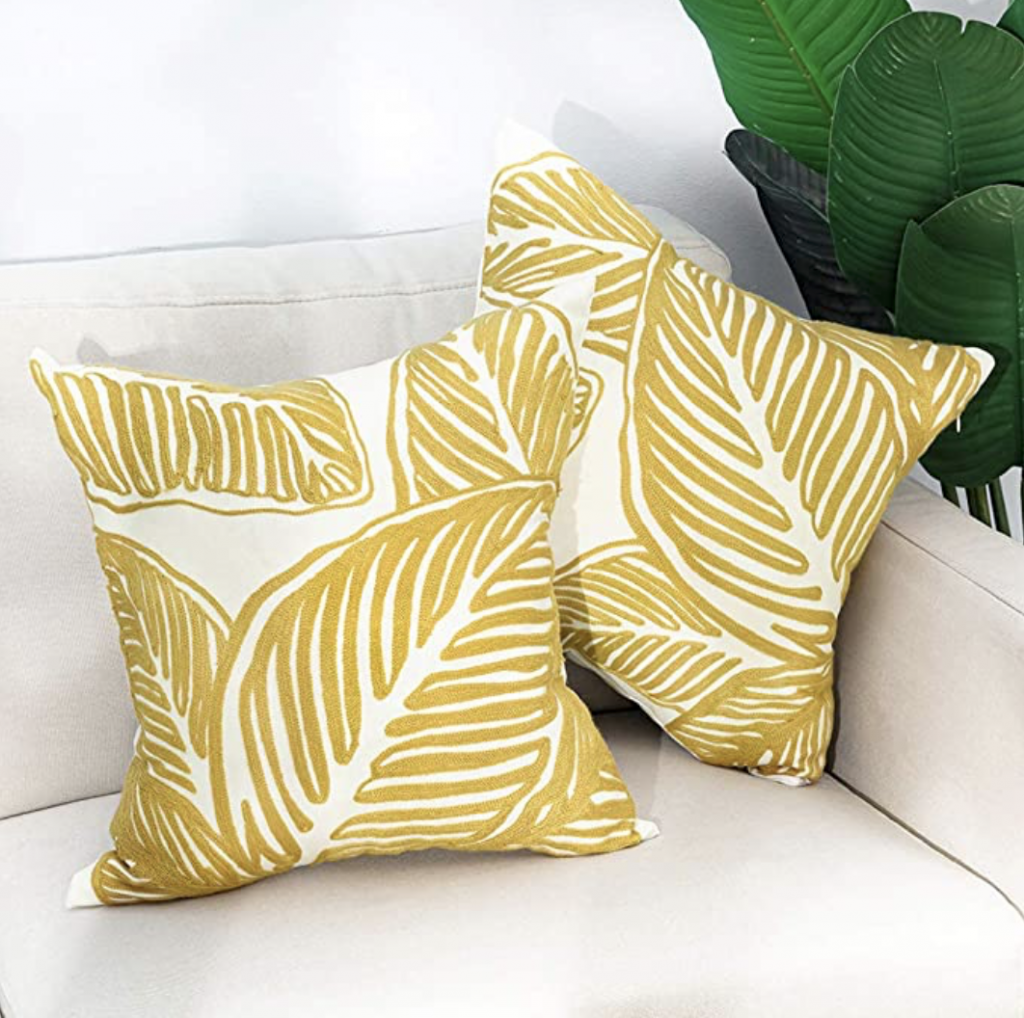 If you want a tropical vibe to your patio, these outdoor pillows will help you reach your aesthetic goals. These pillows have an embroidered tropical leaf design, giving your space a chic look and feel. In addition, you will love the feel of these pillows, which are made from a soft cotton canvas. Customers have given them a 4.8 rating.
---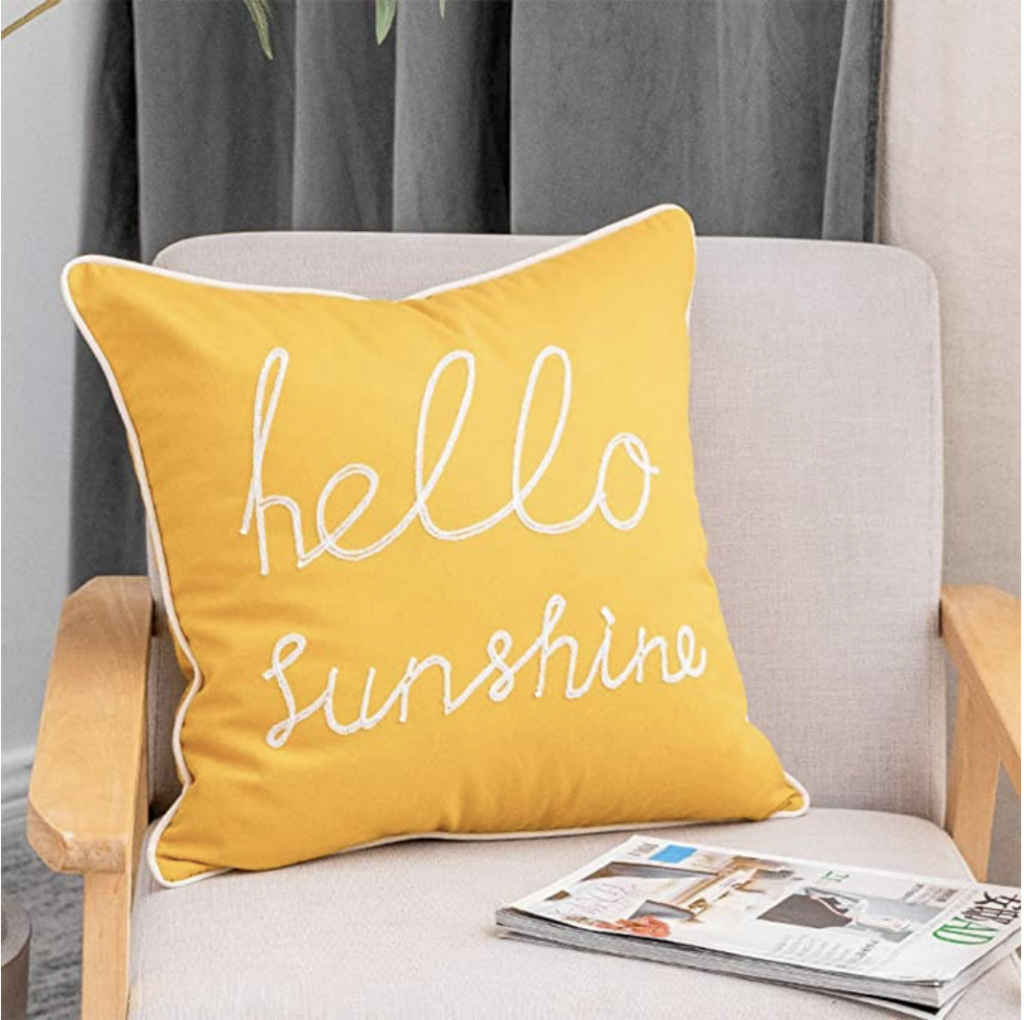 Weather- and fade-resistant, these pillows are perfect for outdoor use. They have a geometric design that can complement your existing design pieces. You can clean them easily, with a mild detergent and cool water. With a 4.8 rating, you can feel confident that you are making the perfect pick.