August 3, 2022
Labor Day weekend is the unofficial goodbye to summer. Long weekends at the lake are replaced with back to school, homework and, often, busier work schedules. But the weekend is a way to pay tribute to the hard work you do. What better way to celebrate Labor Day weekend than with a relaxing pool party.
There are many creative ways to host a pool party over Labor Day weekend. However, an all-American pool party — themed patio decor included — can be a lot of fun. Think star-spangled decor, rocket pop pool floats, and a classic menu of burgers and hot dogs.
Bonus: These ideas work just as well when hosting a party over Memorial Day weekend or the Fourth of July.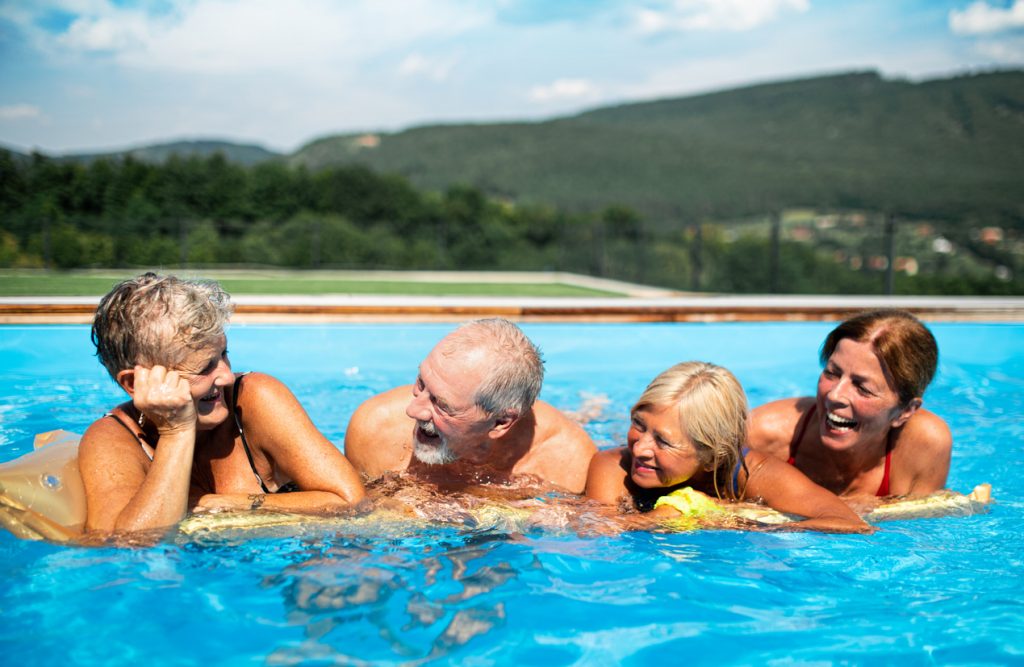 Tips for the best Labor Day weekend pool party
Are you planning to invite friends and family over Labor Day weekend this year? You can host a backyard pool party and say goodbye to summer with a splash.
Decorations
A three-day weekend and getting the opportunity to swim and play is reason to celebrate. However, you can take your Labor Day celebration to the next level with festive decor. Sticking to an all-American theme, stock up on all things red, white and blue. Balloons, paper lanterns, flags, pinwheels, and bunting can make your backyard pop. You can also make a star-shaped stencil out of cardboard to make your lawn part of the backdrop.
You can also give guests favors with a patriotic flare. Consider sparklers, tri-color leis, plastic mason jar cups, and beach balls.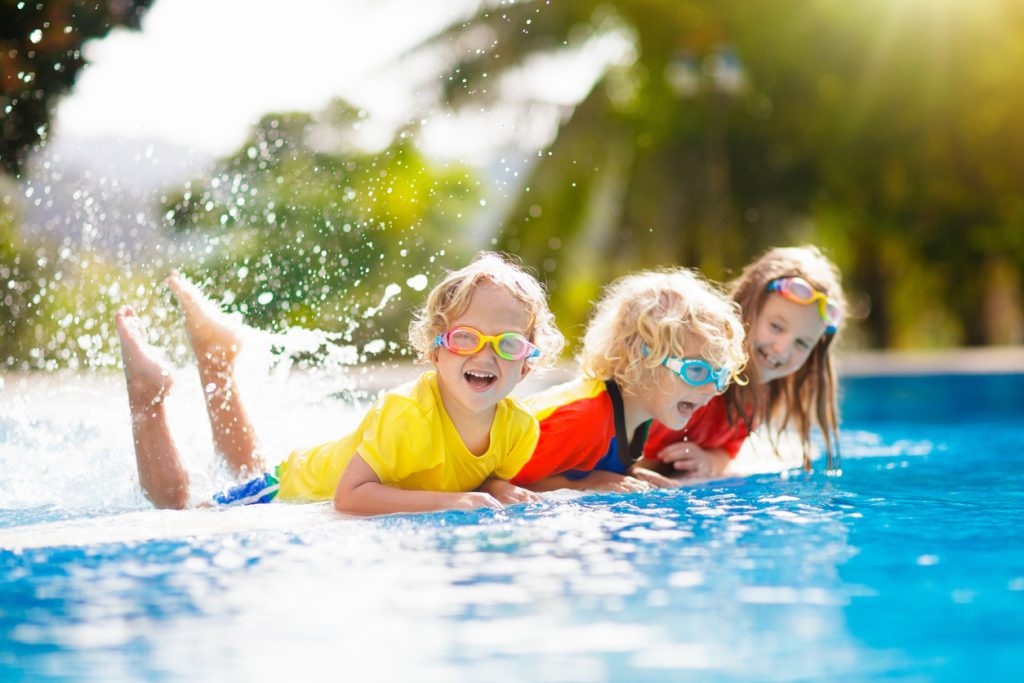 Kid-friendly activities
Does your guest list include people under the age of 16? It's important to make sure that your Labor Day weekend pool party has activities for everyone to enjoy. A variety of pool floats, dive sticks, and lawn games will keep everyone in good spirits. You can also organize games such as Marco Polo, capture the flag, and relay races.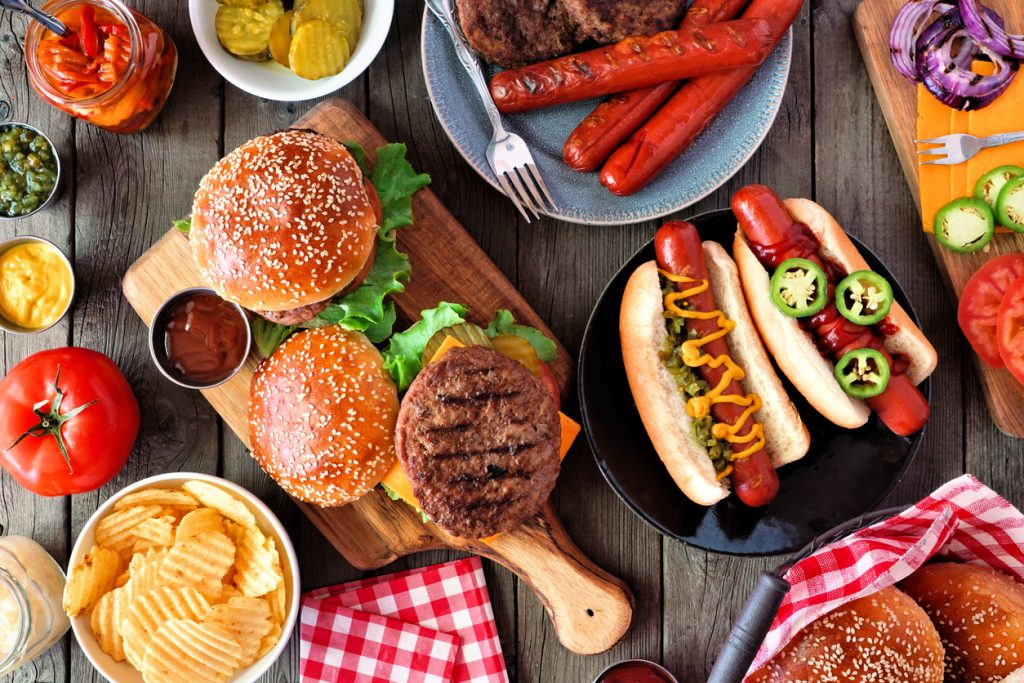 Upgrade your buffet
An outdoor party over the three-day weekend does not require an extravagant menu. However, you can still create a casual yet chic spread of all-American favorites. A buffet is a good option because people can serve themselves. You can grill hot dogs and hamburgers, offering a variety of toppings. You can go with the basic lettuce, tomato, and onion. Or, go for our gourmet spin with bacon-onion jam, peanut butter, kimchi, and sweet basil tomato relish.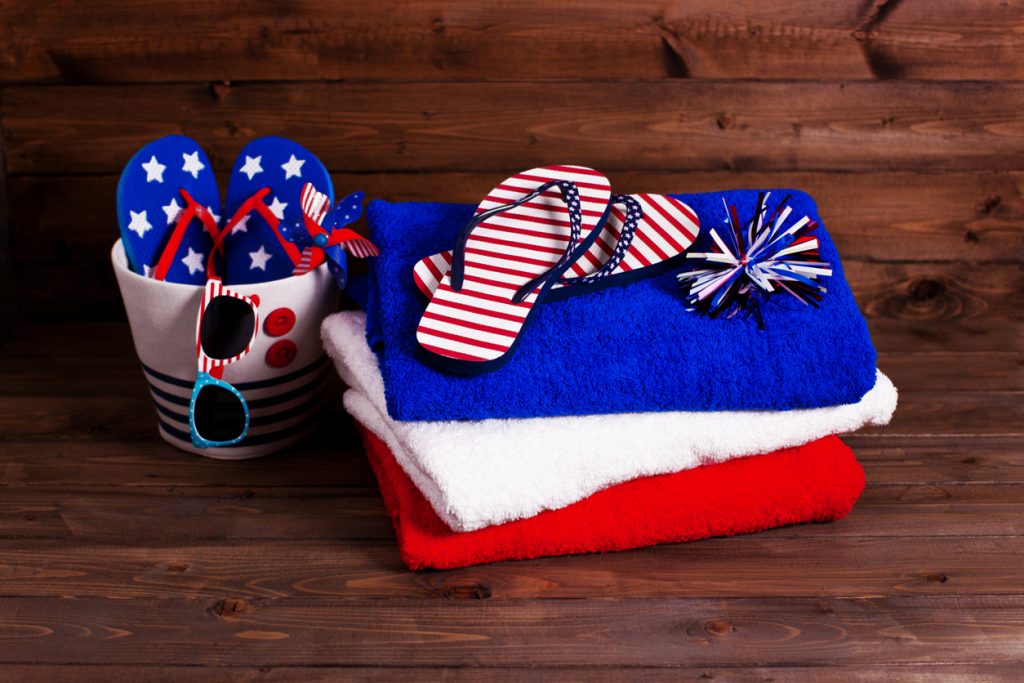 Pay attention to the details
Whether you are hosting a low-key event over Labor Day weekend or something more formal, the key to keeping guests happy might surprise you. Success lies in the details. If a guest has any dietary restrictions, it's important to have a menu that caters to everyone. If you are hosting a backyard pool party, be sure to have enough towels and flip flops. You can even have a few extra pairs of star-spangled sunnies for guests to put on.
Clean the pool
One of the most important steps in planning a Labor Day weekend pool party is to prep the pool. You want your water to be clean, clear, and inviting to guests. A smart move is to shock your water the week before the party. A clarifier, which will remove suspended solids, can be added a few days before the event.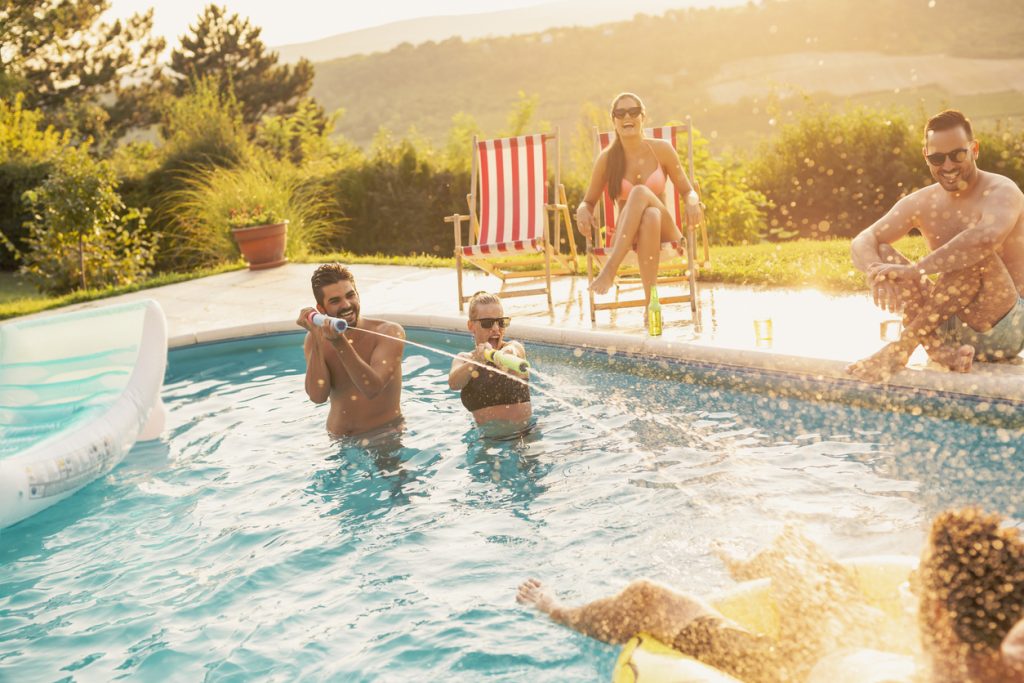 Patriotic pool toys and accessories
Labor Day weekend is the perfect time to throw one last pool party for the season. The weather is still warm, hot even, and everyone loves a three-day weekend.
Show off your American pride during your party with patriotic pool toys and accessories.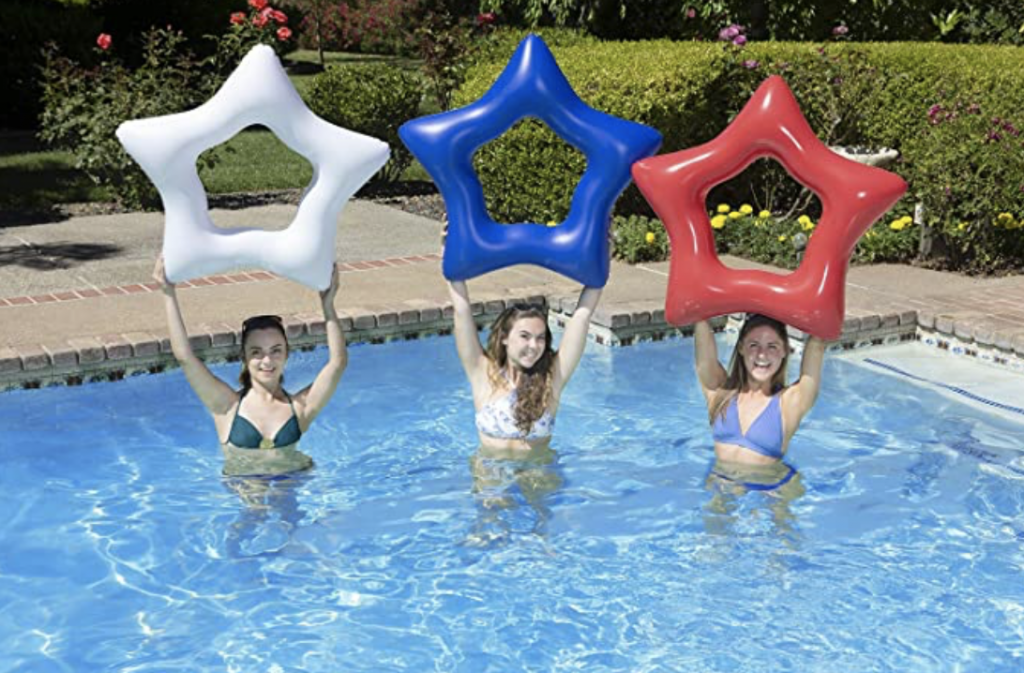 American stars pool float
These star-shaped pool floats are perfect for any American-themed party, whether it's Labor Day, Memorial Day, or the Fourth of July. Guests can relax in one of the floats or you can use them as simple decor.
---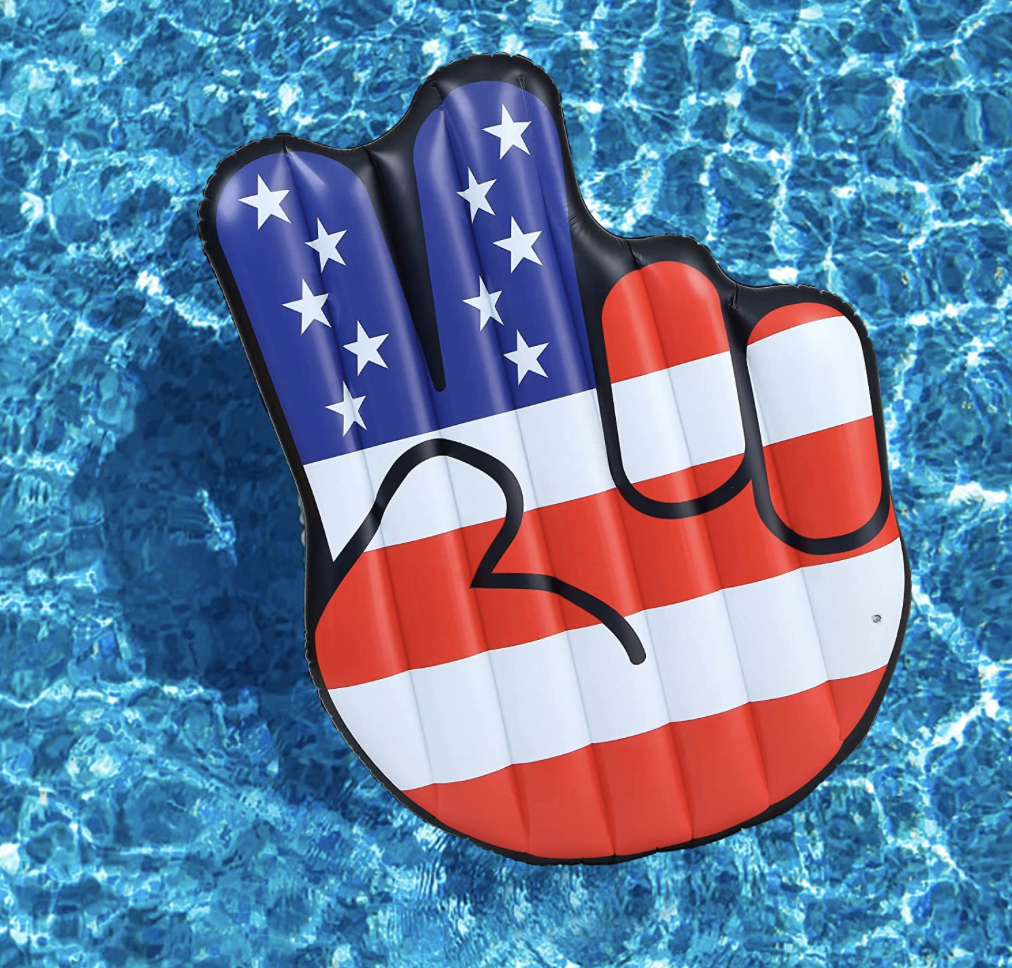 American flag pool float
An Instagram-worthy pool float, this V-shaped float adds a playful touch to your holiday party. It's spacious enough for party-goers to hang out in the water and soak up the long weekend.
---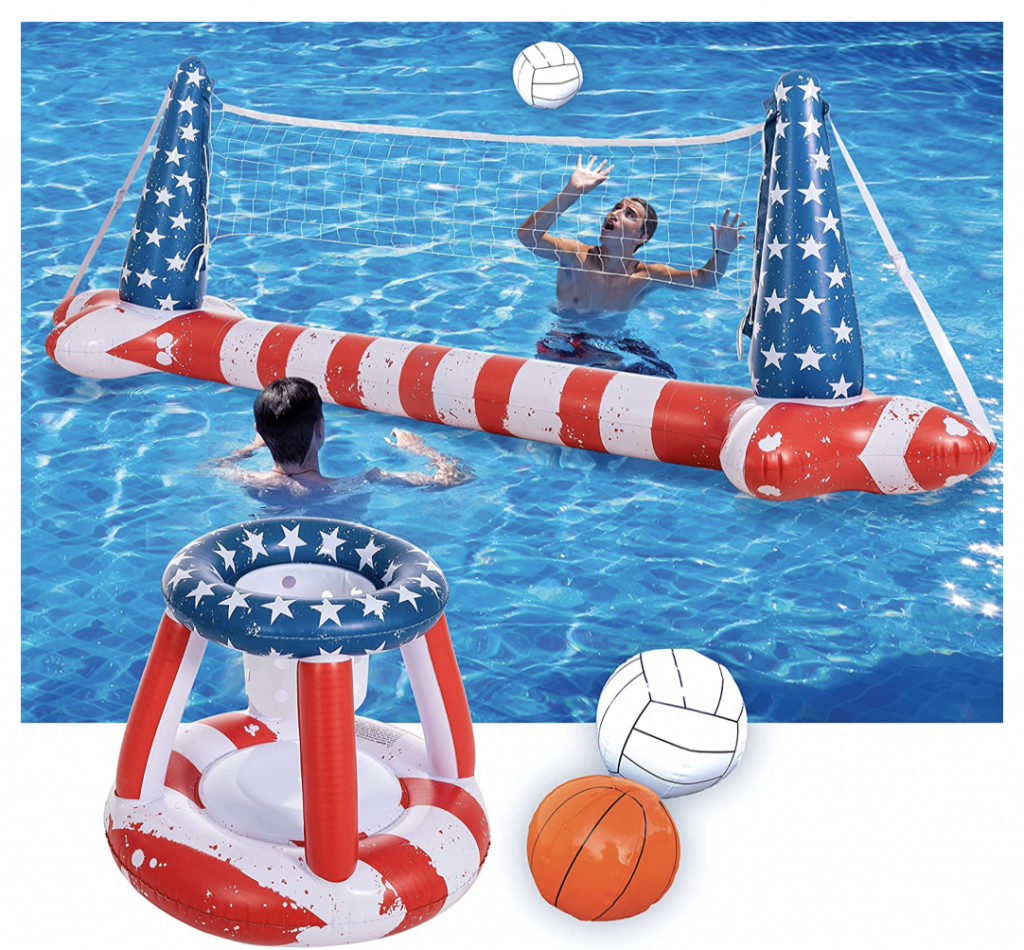 American flag floating volleyball net
Keep the crowd entertained with this inflatable volleyball net that's perfect for any summer pool party. The set includes the inflatable volleyball court, two weight bags, inflatable basketball hoop, inflatable volleyball, and an inflatable basketball.
---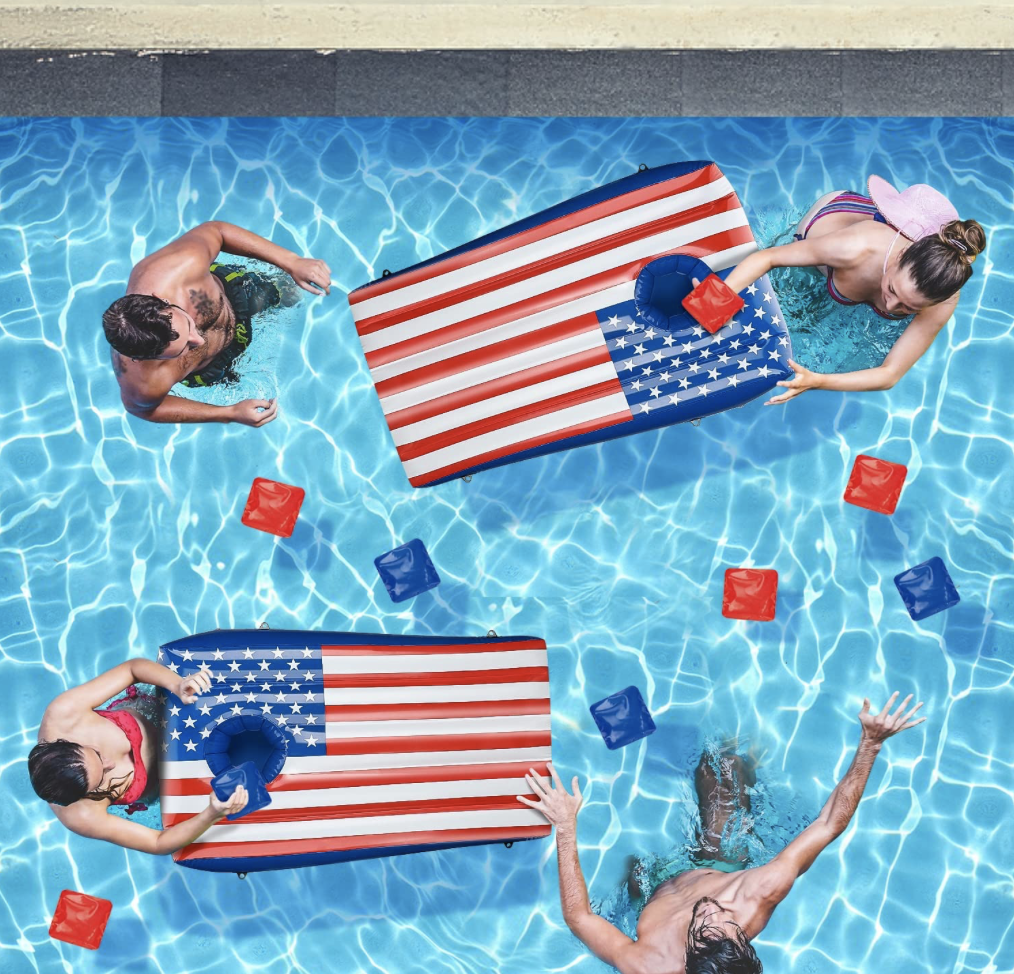 Pool corn hole toss game
Make memories at your summer party with this all-American inflatable pool corn hole game. Corn hole is the perfect game for all ages and it's a great way to spend the afternoon. his game isn't just for the pool. Plus, since the game is super portable, you can set it up on the lawn or take it to the beach.
---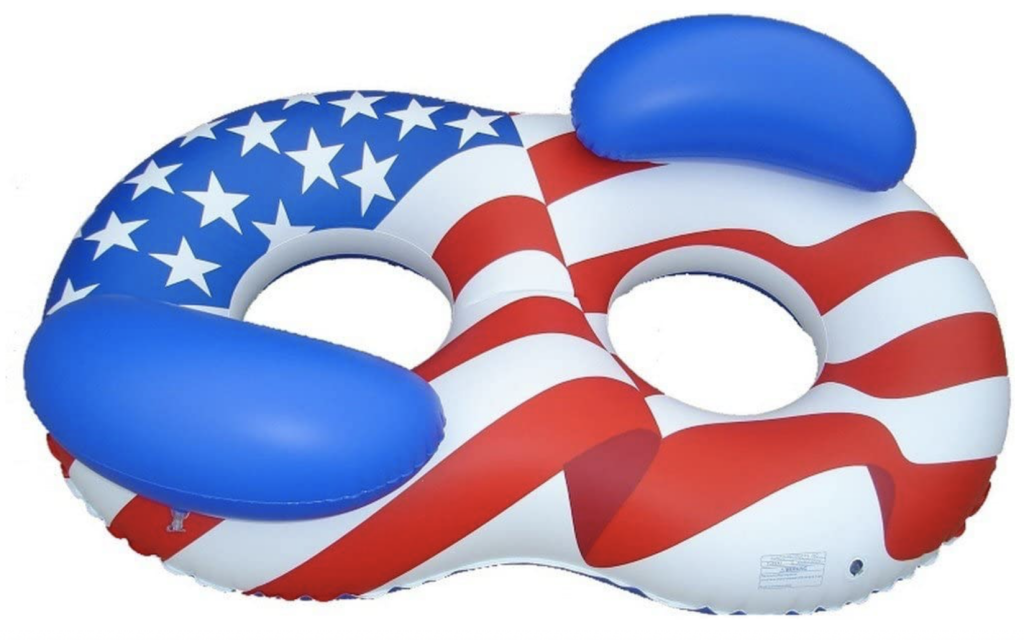 Side-by-side pool float
One of the best parts of hosting a pool party is the chance to talk to friends and family. Hang out with your bestie in this double ring pool lounger. This patriotic pool float offers plenty of room to stretch out and relax.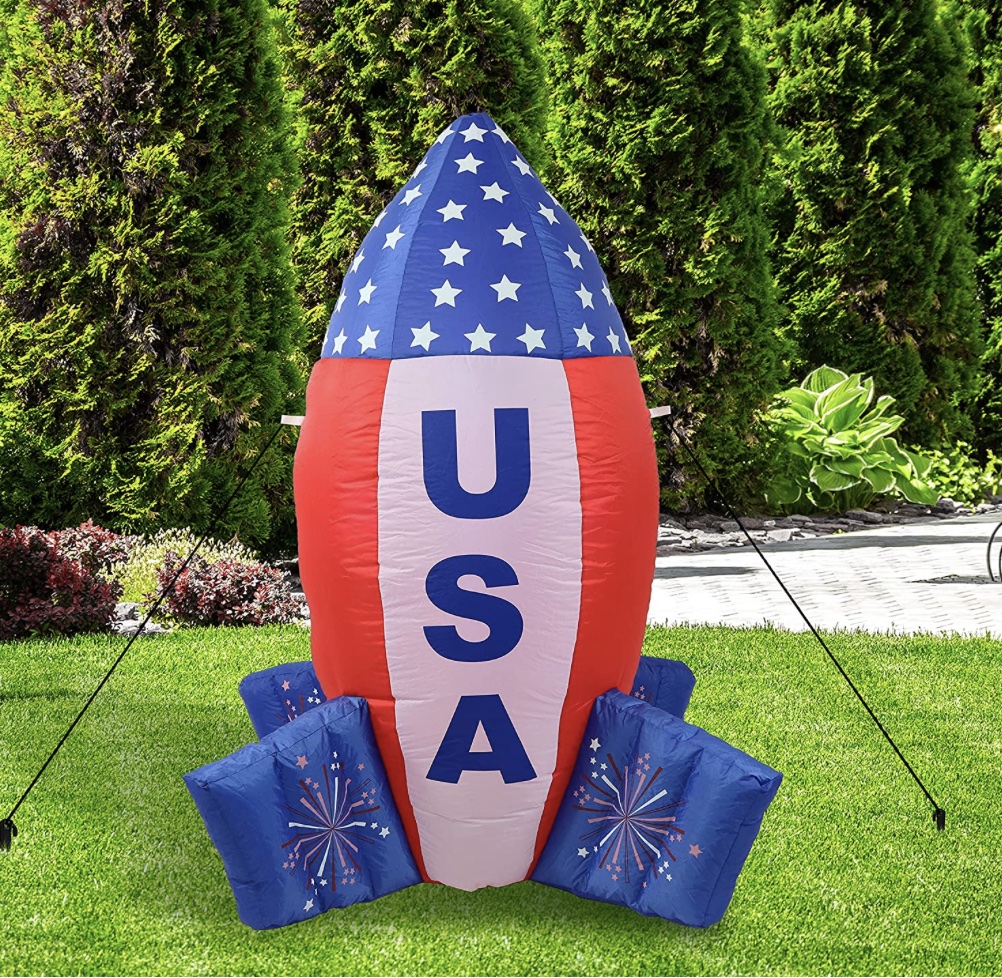 Lighted backyard decoration
This patriotic yard decoration is perfect for your Labor Day weekend pool party. You can use it to decorate for any outdoor American holiday party, whether it's Memorial Day, the Fourth of July, or Labor Day. You can put it in the front yard to let guests know where the party is or put it on your deck.
---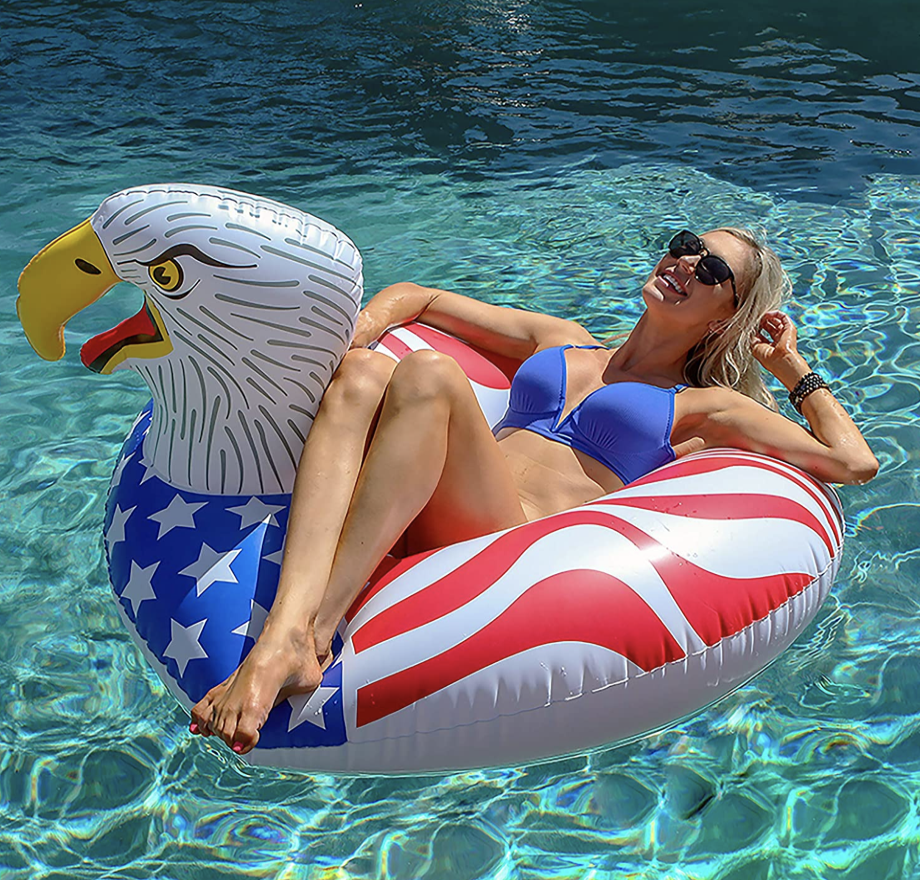 Eagle party raft
Nothing says "USA" better than the national bird, the eagle. Your guests will love kicking back and relaxing with this eagle party float. Be sure to snap a picture for your socials with this spirited raft.
---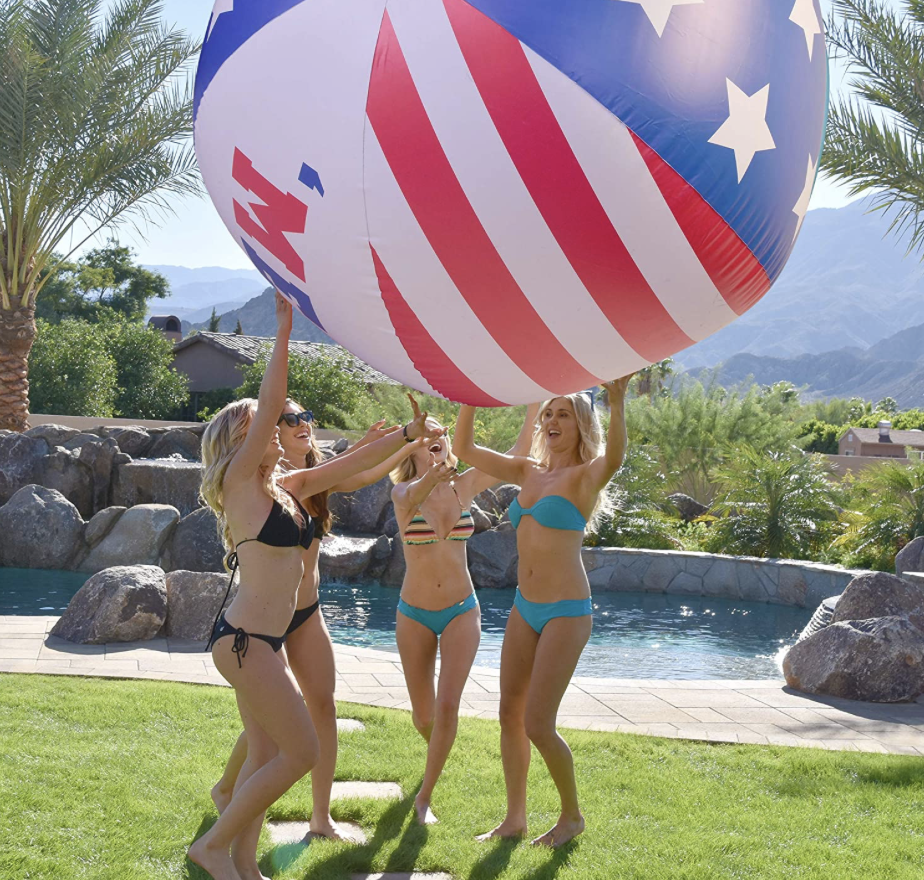 'Merica giant beach ball
Every pool party needs a beach ball, and this 6-foot 'Merica version is the perfect way to celebrate the red, white, and blue. This super-sized beach ball is made from a durable vinyl so the party will never stop. Keep the inflating time to a minimum with an electric air pump.
More backyard ideas
Whether you want to install a pool or soak away your stress in a hot tub, our forum and its members offer tips and tricks.