May 3, 2021
Do you want to know the secret to having a great day at the pool? It's not nailing your swan dive or managing a flip as you sail off the slide. It's enjoying the water safely with the people you love.
May is National Water Safety Month, and it's a time to make sure that the people using your pool have a healthy respect for the water. Statistics show that for children 14 and younger, the average number of drowning deaths in pools and spas is 356 per year. More than three-quarters of the deaths were children younger than 5.
But water safety for kids does not have to be boring or cumbersome. It's about creating a safe environment for everyone to have fun and enjoy themselves.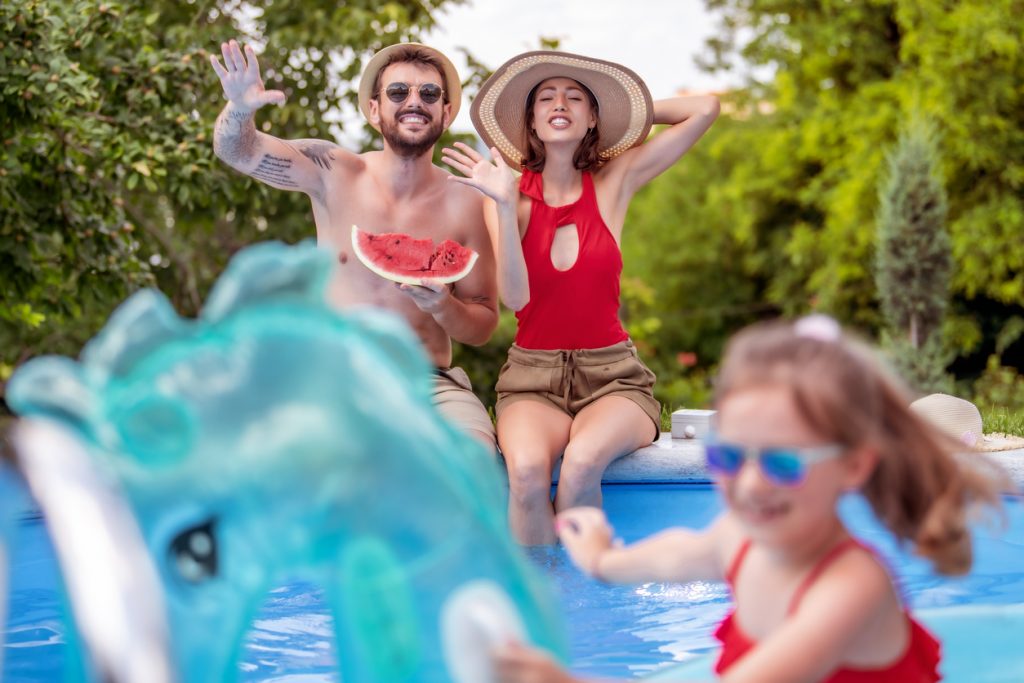 Water Safety for Kids
The Pool & Hot Tub Alliance, which promotes safety so people can enjoy the water, has developed helpful safety guidelines for pool owners. These ideas emphasize water safety for kids so everyone can have the best summer around the pool.
Adult Supervision
Entertaining friends or even just hanging out by the family, it is easy to get distracted when kids are in the pool. You might be reading a book, scrolling your phone, or talking to a friend. But when children are swimming, there is no substitute for adult supervision. Adults can take turns, watching the kids for 15-minute intervals.
Protect Your Skin
Time flies when you are having fun in the pool. It can be easy to forget to reapply sunscreen as they are swimming and diving. Rash guards offer protection from the sun without having to put sunscreen on. (You'll still need to apply it to the face and any exposed areas.) Also known as swim shirts, they are available in fun colors and styles that will match your children's swimwear. They are lightweight and dry quickly so you can use them day-after-day.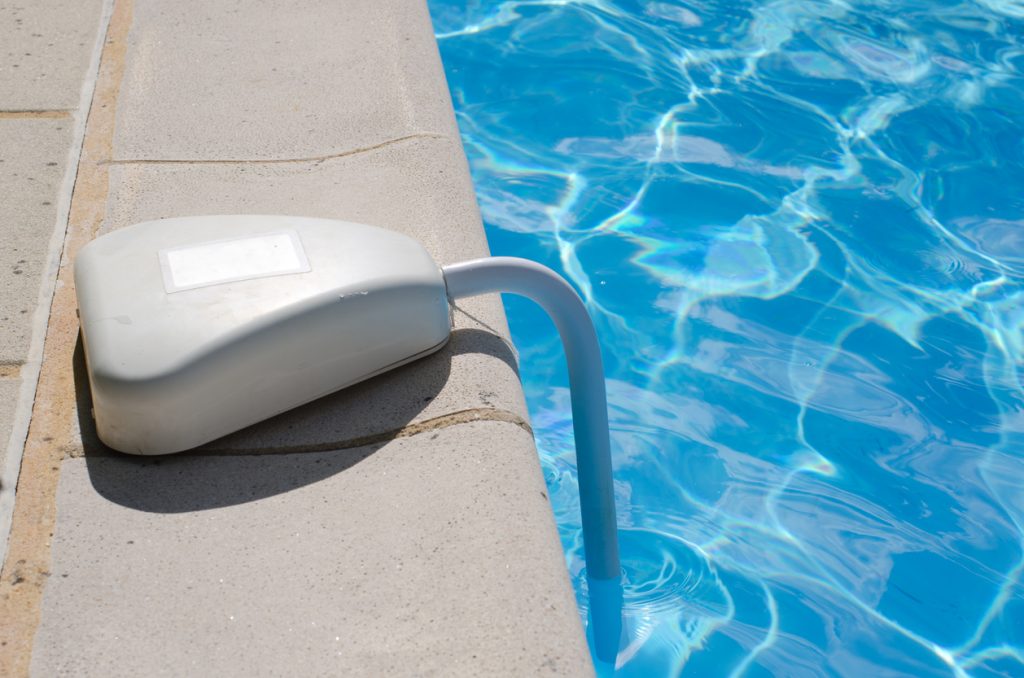 Pool Alarm
A pool alarm can help you avoid accidents in and around your in-ground swimming pool. The alarms can detect any disturbance in the water and will sound an alarm. A system like the Lifebuoy Pool Alarm is bluetooth based, and you can use a smartphone app to control the features of the alarm.
Safety Covers
A pool cover does more than keep leaves and other debris out of your water. It can also keep guests (and animals) out of the water when an adult is not available to watch on deck. Unlike other types of pool covers, safety covers are designed to prevent accidental drowning. Typically, straps are attached around the edge of the pool.
If you want to buy a safety cover for your pool, check to make sure that it meets ASTM F134691 regulations.
Swim Lessons
Knowing how to swim will not make your children "drown proof." However, swim lessons are an added layer of protection for families who have a backyard swimming pool.
When should your children begin swimming lessons? While there are classes for babies, the American Academy of Pediatrics recommends classes for children who are at least 1 year old. And, typically, kids are ready for swim instruction by the time they are 4 years old.
A benefit to swimming lessons is that water safety is often incorporated into the curriculum. Children will learn more than front crawl technique and how to kick. They will also learn to float, tread water, and how to get in and out of the pool.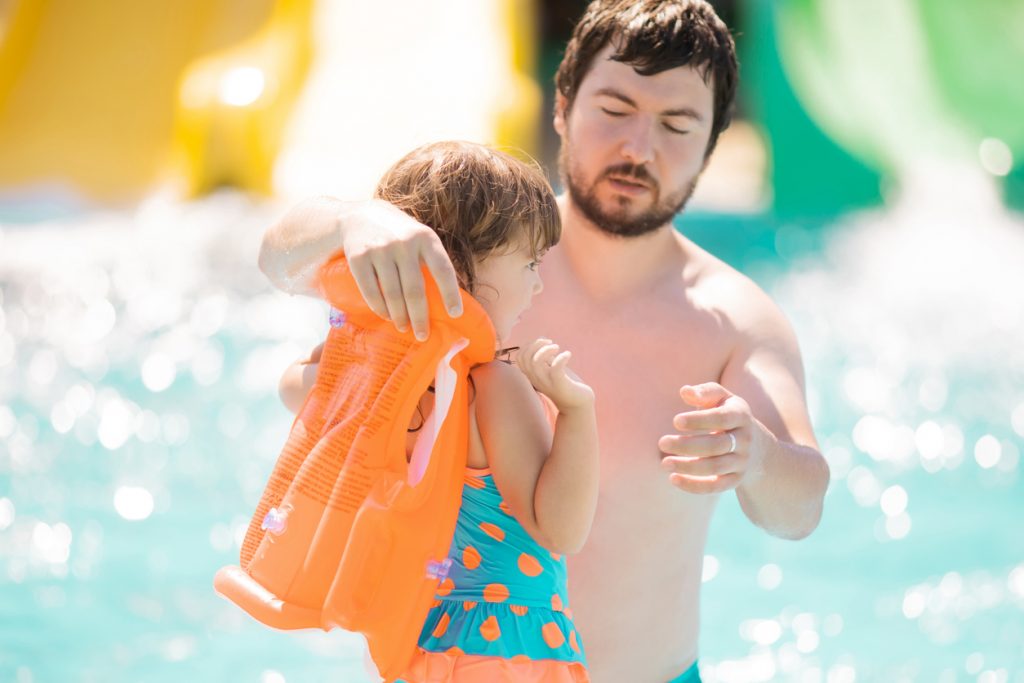 Guidelines to Share
Rules get a bad wrap. While they might feel limiting, they actually make it easier to have fun. It's important to let friends and family know that you take water safety for kids seriously. Everyone who comes over for a pool party should know your expectations and how to be safe around the water.
A few pool rules to share:
No glass around the pool
Walk, don't run
No diving in the shallow end, or at all if the pool isn't deep enough
Stay away from the drains when swimming
If you can't swim, you need a lifejacket or puddle jumper
Clean Up
The Michael Phelps Foundation encourages pool owners to remove any floats or toys from the water. Leaving "fun" things in the water when the pool is not in use can attract kids to the water. They will see something to play with — not the potential dangers.