August 26, 2020
An outdoor hot tub offers a chance to escape and relax. It can be a place to enjoy a warm, relaxing soak after a long day. A hot tub can also be a space to unwind with family and loved ones or entertain friends.
But while the reasons to buy an outdoor hot tub can be personal, many people are looking for a way to get away. And never was there a time to need a getaway than in 2020. The pandemic left most people feeling stressed and uncertain with home becoming a place to work, learn, live, and play.
Faced with travel and shelter-in-place restrictions, many people were left re-evaluating their outdoor space. Families who had planned to take a vacation were now buying hot tubs. Others were unable to go to physical therapy appointments and needed the pain relief of a hot tub.
What better way to enjoy your time at home than with an outdoor hot tub?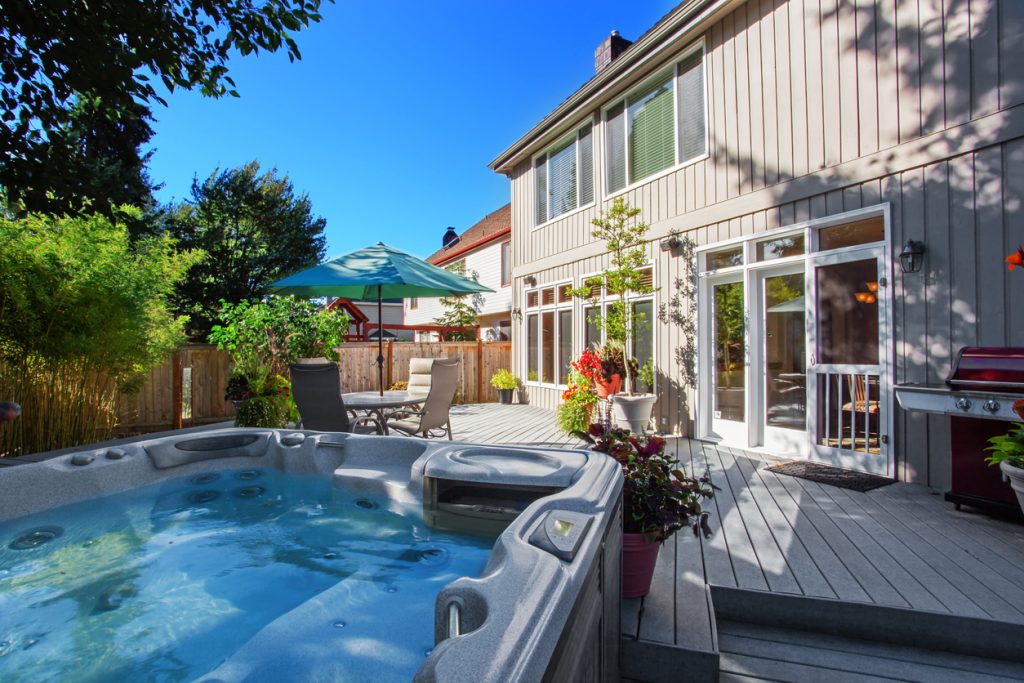 Hot Tub Demand in 2020
Megan Kendrick, publisher of the trade magazine SpaRetailer, has worked in the hot tub industry for more than 10 years. She started during the recession and would often hear tales of when the hot tub industry was booming in the early 2000s.
This time period, though, exceeds that. The hot tub industry was braced for a downturn in March 2020. Instead, the entire hot tub industry — globally — has seen unprecedented demand.
According to a survey by Houzz, hot tub and spa dealers saw demand increase 317%. Demand for pool and spa professionals was up 228%, and data for pool and spa maintenance pros shows a 208% increase.
The survey compared data from June 2020 project inquiries with June 2019.
Once full showrooms are now empty or have just a few floor models. Inboxes are flooded with interested buyers, and customer service lines have buyers calling.
Many of those had one question: Where is my hot tub?
Hot Tub Wait Times in 2020
A hot tub buyer in 2019 would be able to order a hot tub and expect delivery in six to eight weeks. Many hot tub retailers would even have spas in stock that could be delivered within a week or so.
But after the pandemic began in 2020, that time began to get longer. Lead times — how long it takes to build a hot tub — went from one week to five weeks in 10 days, Kendrick says. Hot tub customers in 2020 can now expect to wait months for delivery.
Kendrick says this is the case across all brands. "No one has anything to be shipped right now."
Customers are now ordering hot tubs and placing a deposit while still shopping other brands to see how soon they can get a hot tub delivered.
"Lead times are the new price wars," she says. "That's the golden ticket"
Retailers are doing their best to anticipate a delivery date but information is changing so rapidly, Kendrick says.
"Patience is the name of the game," Kendrick says. "If you have a spot in line, you better hold on to it."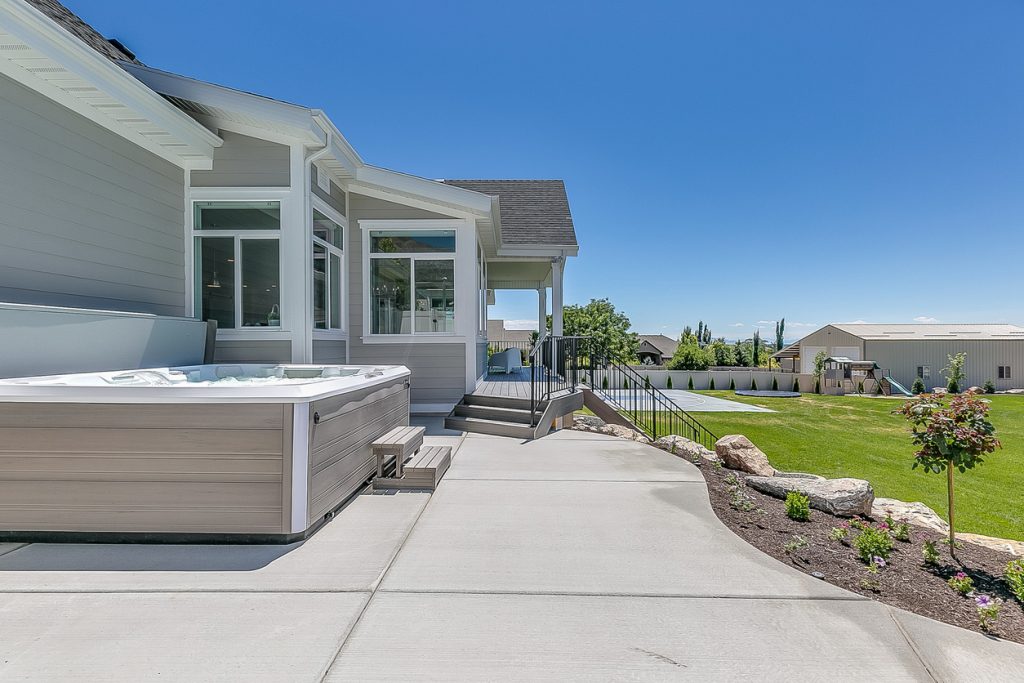 Why is My Hot Tub Delayed?
BDO USA, which publishes a yearly manufacturing outlook survey, looked at how the manufacturing industry was being affected by the pandemic.
As it relates to hot tub production, the pandemic is causing challenges in myriad ways — supply shortages, workforce shortages, increased prices, increased transportation costs, and production delays.
Supply Shortages
One of the most significant challenges when it comes to building hot tubs in 2020 is the availability of supplies. While there might be 20 hot tub manufacturers, there's only a handful of companies that might make a particular part.
As different areas of the country — and world — began to shut down, manufacturers might have kept a limited inventory of supplies like pumps and plumbing. Others chose to sell back parts to distributors, Kendrick says.
But even as areas began to reopen and sales were coming in, each state and country had its own set of rules. Manufacturers might have been able to resume production but suppliers from other areas might have been closed or at a very limited capacity.
The shutdowns made it challenging for the industry's shared suppliers to keep up with now record sales.
Kendrick says hot tub manufacturers are now at the mercy of suppliers. The parts shortage is continually affecting production, sometimes stopping lines all together, which might delay your hot tub longer than originally predicted.
Workforce
Before the pandemic, many industries were facing a workforce shortage. While there are levels of high unemployment, some manufacturers are struggling to keep a strong labor force. Or, people who were laid off might have found other employment.
In addition, employers are protective of the health of their employees. So erring on the side of caution, with any illness, employees are required to stay home for days. This affects the workforce and how many hot tubs can be made.
Customer Options
But manufacturing restrictions and supply chain issues are not the only factors contributing to how long you have to wait for your hot tub.
Some hot tub brands are limiting production to the most popular models, colors, and options. If you bought a hot tub with a custom shell or cabinet color, you might have to wait longer for your spa.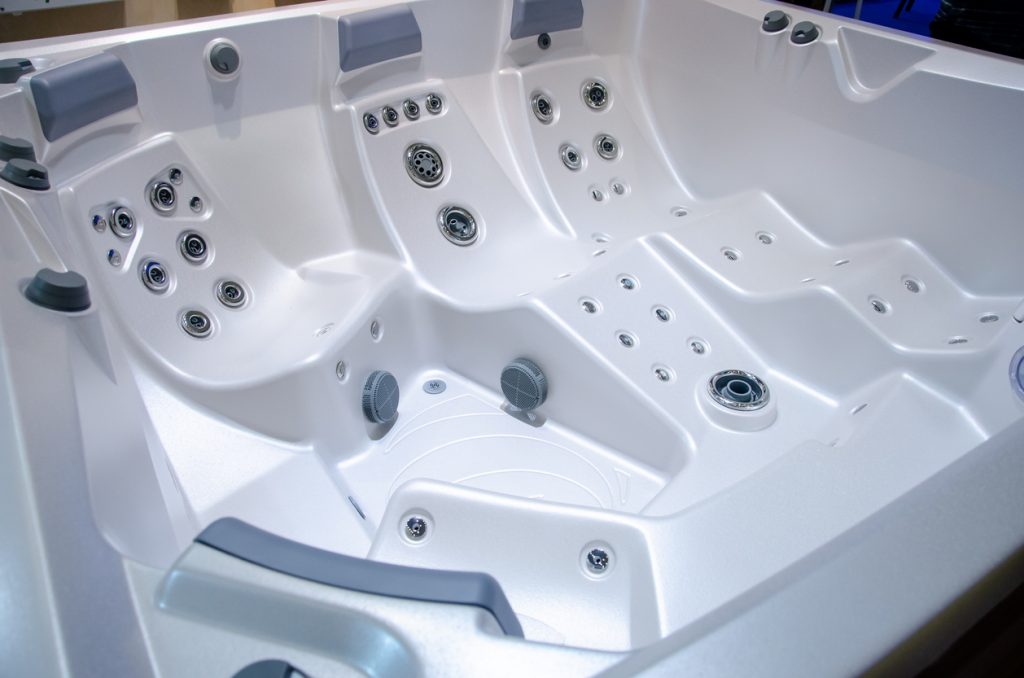 Looking Ahead
The initial demand for hot tubs might have been driven by people looking for a way to entertain the family over the summer, Kendrick says.
But the focus has shifted.
"Now, it's a lot more of a focus on long-term stress relief and a long-term investment in their backyards," Kendrick says.
The wait might be longer than anyone anticipated, a hot tub is a way to enjoy spending more time in your backyard — whether it's in 2020 or the years to come.