July 21, 2020
Bubble baths and soaks in a hot tub are both ways to unwind at the end of the day. But the two are not one in the same. And you certainly don't want to open your hot tub cover to see a layer of foamy bubbles across the surface of the water.
Foamy hot tub water is an annoying problem but it's more common than you think.
The cause of foamy hot tub water is most often a build-up of oils or unbalanced water chemistry. The good news is that it is not hard to fix.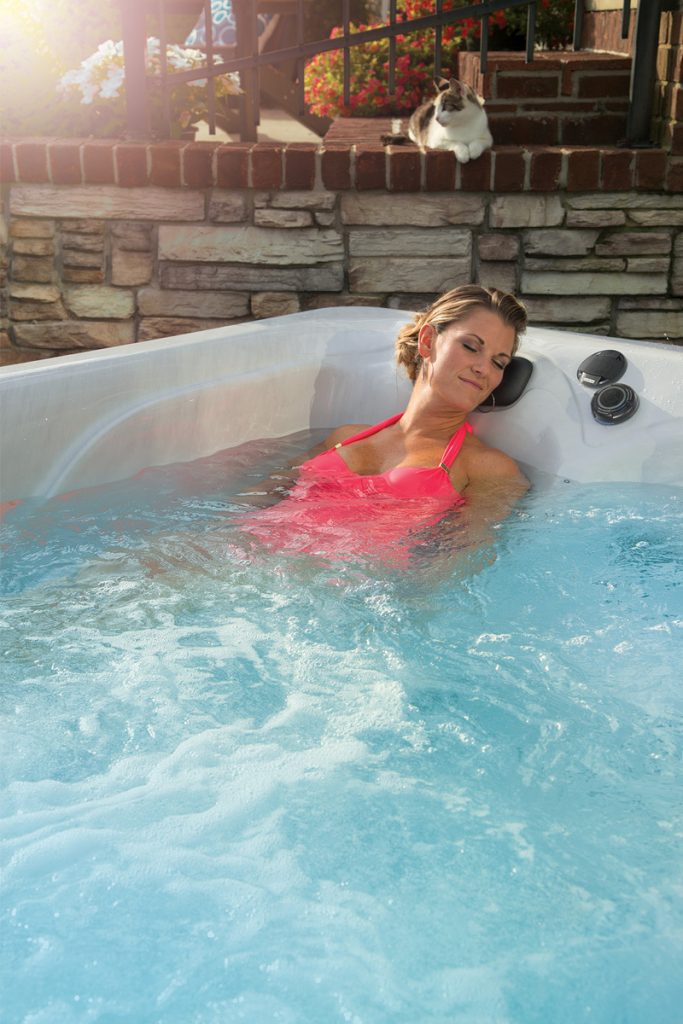 What Causes Foamy Hot Tub Water?
We have all seen the sign — the one at the public pool or gym asking you to shower before you hop into the water. As it turns out, the directive is not just about good hygiene. Hair and body products, as well as detergents, can interact with the water of the hot tub or pool.
And that's why it's important to rinse off before getting into any hot tub, even the one in your own backyard.
A quick rinse will help remove any excess body lotions, deodorant, hair conditioner — all of which can build up in the water of your hot tub and cause it to foam. It will also rinse any detergent out of your swimsuit as it can also cause foam in your hot tub water.
Another culprit behind foamy hot tub water is calcium hardness. Low calcium levels can make it easier for foam to form on the surface of the water.
Quick Reference:
Body care products, such as lotion, sunscreen, and deodorant
Hair care products, such as conditioner
Soaps and detergents
Low Calcium Hardness
Beverages
How to Get Rid of Foam in Hot Tub
One of the easiest ways to treat foamy hot tub water is to use an anti-foam product, such as Leisure Time Foam Down. The defoamer will stop foaming in the hot tub water, as well as destroy existing algae and keep new algae from forming.
However, the anti-foam product can be a stop gap. It's important to address the underlying problem that is causing the foamy water.
Remove the foam from the surface of the water. You can use a pool skimmer to help with this step.
Check the chemical levels of your hot tub. Adjust the calcium hardness if it is low.
Rinse your filters. Responsible for removing dirt and grime from your hot tub water, filters are an important component of the spa. You should rinse your filters once a week as a part of regular maintenance.
Drain and refill. If the foamy water has not cleared up after a few days or so, you can always drain and refill your spa. Be sure to clean the shell before adding water as to remove any biofilm on the acrylic.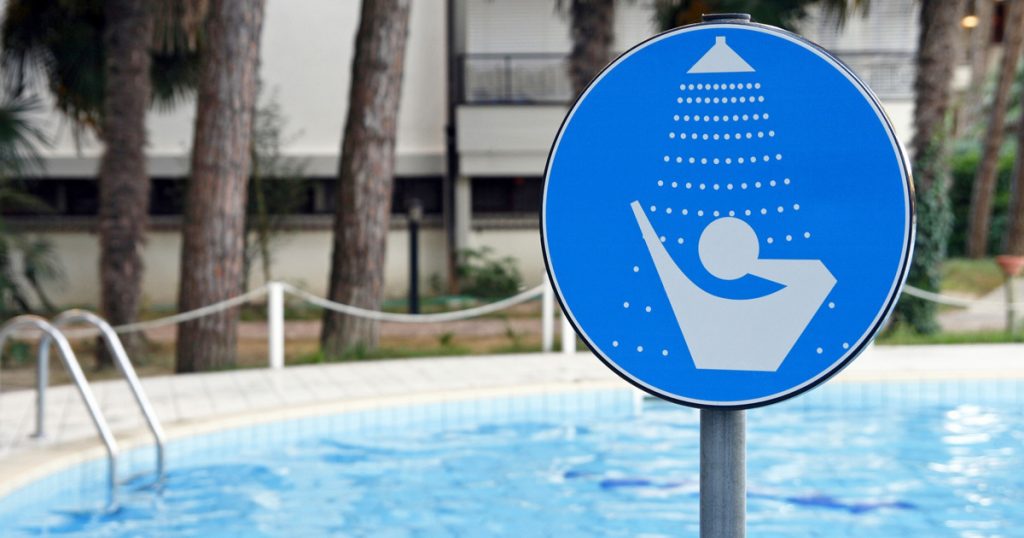 Prevent Hot Tub Foam
The best way to deal with foamy hot tub water is to prevent it. Being cautious and aware of how products will interact with the water will make it easier to care for and enjoy your hot tub.
Rinse before getting into the hot tub
Thoroughly rinse swimsuits and line dry after washing
Tie up long hair or wear a hat
Regularly rinse your hot tub filter
Monitor how many people are using your hot tub and for how long
Keep the cover on when the hot tub is not in use
Do you have a question about maintaining hot tub water chemistry? Join the Pool Spa Forum.